Korean performances at the Edinburgh Fringe 2011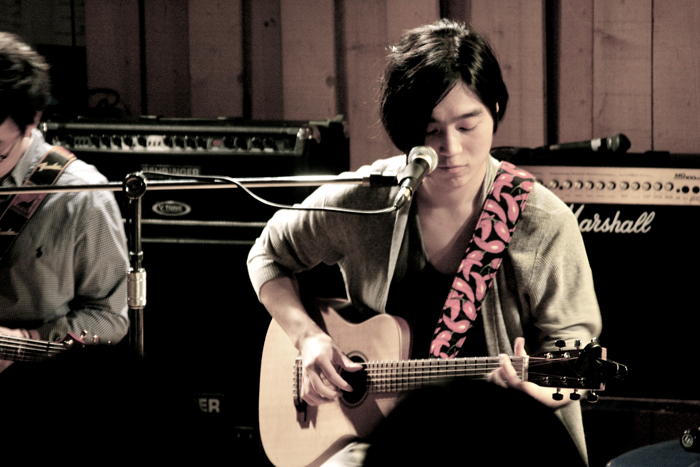 Dates: 1 August ~4 September 2011
Venue: Edinburgh
Tickets: £5.50~£30
Box Office: edfringe.com or 0131 226 0000
Gaksi, Mago
Company: Kkachidong
Date: 15 August (Mon) ~ 20 August (Sat) 13:30
Venue: the Spaces@Surgeons Hall
Tickets: £10, £7
A fantastic story beyond time and space, about the surreal revenge of women from all over the world. We use various kinds of masks, puppets, photos, films and human bodies to express the fury and despair of women.
The Babbling Comedy 2
Company : Perfordian Factory
Date: 3 August (Wed)~28 August (Sun) 15:15
Venue: C Venues
Tickets: £11.50 ~ £5.50
Amazing babbling babies from Korea return with a brand new show. Physical theatre, comedy, mime, magic, juggling and beat-box. Truly unique. Fun for the Whole family.
PopUp! The Amazing Adventures of oo-Dong
Company: Thatre Bom
Date: 3 August (Wed) ~ 29 August (Mon) 11:10
Venue: C Venues
Tickets: £8.50 ~ £5.50
Watch famous paintings come to life before your eyes! Memorable and unique way of introducing young audiences to the magic of art. Packed with puppets, video, dance, music and much more!
Jasmine Gwangju
Gwangju Metropolitan City
Date: 13 August (Sat)~19 August(Fri) 15:30
Venue: Venue 150@EICC
Tickets: £25 ~ £7
Celebrating the cultural history of Gwangju City and the inspiring story of its uprising against military rule that brought democracy to South Korea, this tale of hope, despair and ultimate triumph features mass drumming and ritual dance.
Korean Drum: Journey of a Soul
Company: Kook Soo-Ho's Didim Dance Company
Date: 4 August (Thu) ~ 20 August (Mon) 16:00
Venue: Assembly Hall
Tickets: £13 ~ £11
Thrilling audiences with a fusion of modern and traditional drumming and dance, and choreographed by the nation's most celebrated dancer Soo-Ho Kook, this performance excites all your senses with its colourful exuberance.
When Summer Holds the Rain
Musician: Hugh Keice
Date: 22 August (Mon) ~ 23 August (Tue) 16:00 / 27 August (Sat)~28 August (Sun) 17:30
Venue: The Jazz Bar Cahmbers Street
Tickets: £22~£7
Award-winning London based South Korean singer/songwriter Hugh Keice and his five-piece band, celebrating his debut album. Expect beautifully played, original alternative pop, acid jazz, neo soul and soft rock. 'The new pop voice of East End' (EastLondonLines.co.uk).