Korean Sounds – East Meets West: Love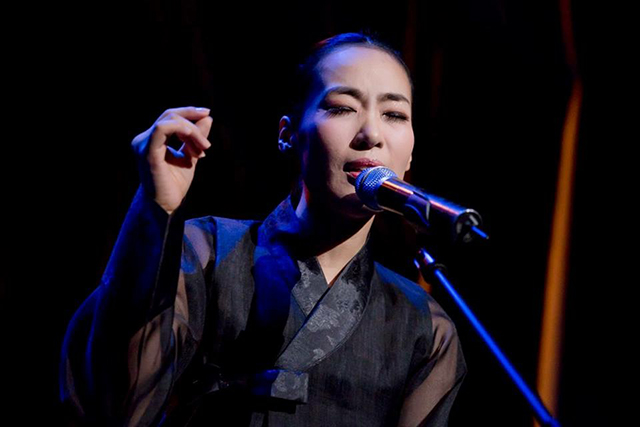 Date: Wednesday 11 October, 7.30pm
Venue: Kings Place, Hall One
Tickets from £9.50 Kings Place/Korean Sounds
Universally and in all ages, music has been a messenger of love and so in October 2017, Korean Sounds: East Meets West at Kings Place presents the fourth concert in this series and it is all about Love.
This concert focuses on the dramatic genres – opera from the West and pansori (the musical storytelling from ancient Korea) from the East. In the first half of the concert, the pansori singers Eunhye Jung and Sukki Yoon perform various excerpts from the pansori canon, including three love songs from the most famous pansori 'Chunhyangga'. Chunhyangga is the opera form of the novel 'Chunhyangjeon' a love story about Chunhyang Sung, the daughter of a courtesan, and Mongyong Lee, the son of an aristocrat.
In the second half of the concert, Korean tenor Konu Kim and Australian soprano Lauren Fagan, both from the Jette Parker Young Artists Programme of the Royal Opera House, showcase opera arias. The concert concludes with Puccini's love duet from the opera La bohéme, 'O Soave Fanciulla'. One of the most romantic operas of all time, La bohéme is a sweetly tragic story about love and loss set in the Latin Quarter of Paris in the 1830s. O Soave Fanciulla, one of the repertoire's most sublime duets, is about the two main characters' newfound passion for each other.
With this our fourth 'East Meets West' concert, the audience will see and hear how the most powerful of all human emotions can be expressed in two different musical formats.
Programme:
Mancheobcheongsan Sarangga (love song) from Chunhyangga
Jajin Sarangga (love song) Ibsechang from Chunhyangga Memory
Farewell song and Ssukdaemeori from Chunhyangga
Namdo minyo heungtaryeong
Reunion between father and daughter from Simcheongga
Greig Ein Traum from 6 Songs, Op. 48
R Strauss Beim Schlafengehen from 4 Letzte Lieder, TrV 296
Schubert Du bist die Ruh, D.776
Guy d'Hardelot Because
Roger Quilter My Life's Delight from 7 Elizabethan Lyrics, Op. 12
Juwoon Kim Like the wind Lotus goes to meet
De Curtis Ti voglio tanto bene
Puccini 'Musetta's Waltz' from La bohème
Lehár Dein ist mein ganzes Herz
Catalani 'Ebben? ne andrò lontana' from La Wally
Puccini 'O Soave Fanciulla' from La bohéme
Artists:
Eunhye Jung pansori singer
Sukki Yoon pansori singer
Taeyong Kim percussion
Konu Kim tenor
Lauren Fagan soprano
Jae Eun Shin piano