Kumi Contemporary at Moniker Art Fair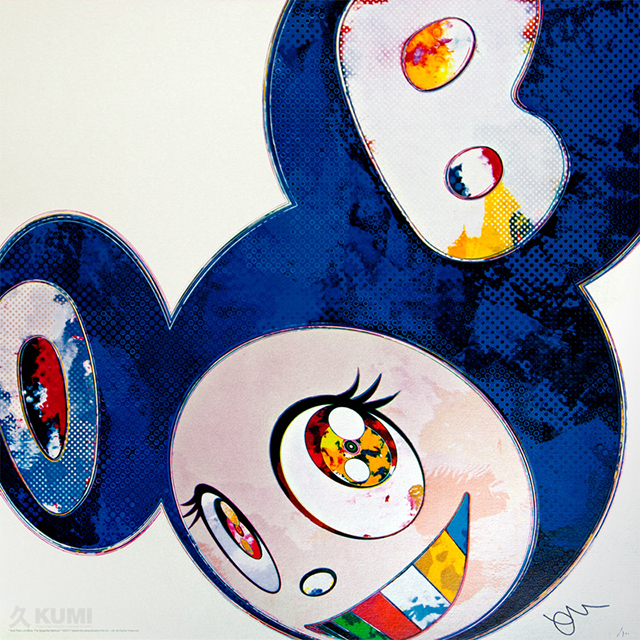 We're excited to announce that Kumi Contemporary will be participating in the Moniker Art Fair 2015.
The success and popularity of Moniker has grown rapidly over the past 6 years, offering thousands of Londoners the opportunity to enjoy the events of London's prestigious Art Week. This year Kumi Contemporary is excited to join the fair and will be showcasing a wonderful collection of works by Hush, Chiho Aoshima and Takashi Murakami for the first time ever.
As the Godfather of Japan's contemporary art scene, Takashi Murakami's Superflat style lead the way for a new era in post-modern art in Japan. He is now widely regarded one of the most influential art figures in the World, consistently listing in Art Review's Power 100. With a cult following including Pharell Williams and Leonardo Decaprio, Takashi Murakami has himself transcending into celebrity status.
Hush has become synonymous with the Moniker Art Fair. His grand exhibition and live print release in 2012 created a wonderful visual spectacle. Since then Hush has enjoyed phenomenal success home and abroad. A landmark show at the Outsiders and several sell-out shows in LA, Miami, New York, San Francisco and Melbourne, have allowed Hush to make the important cross-over to fine art, whilst crucially maintaining his roots in the street art scene.
Admission:£8.00
Date: 15 – 18 October 2015
Venue: Old Truman Brewery, The Old Truman Brewery Brick Lane London E1 6QL
E-mail: info@kumicontemporary.com
Web: http://www.kumicontemporary.com
Organiser: Kumi Contemporary Japanese Art