Kuniko Kato Concert in Cheltenham Festival 2013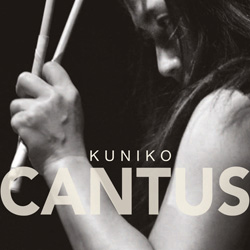 Japan's leading percussionist, Kuniko performs at Cheltenham Festival 2013. along with BBC Radio 3 In-Tune appearance on July 9th and Lichfield Festival on July 11th.
Cheltenham Festival 2013:
http://www.cheltenhamfestivals.com/music/whats-on/2013/kuniko-plays-paert-and-reich/
Kuniko's eagerly awaited new album from Linn Records in Scotland is about to be released. This information can be referred at the following news release link from Linn Record. The concert in Cheltenham is the live version of her new album CANTUS.
Linn's News Release on June 25th, 2013: http://eepurl.com/Bhmpv
Linn Web site: http://www.linnrecords.com/recording-cantus.aspx
This is her 2nd time appearance at Cheltenham Festival after the fabulous performance with critical acclaim
Please visit http://www.kuniko-kato.net for further details about KUNIKO.
Date: 12 July 2013
Venue: Parabola Arts Centre, Parabola Rd, Cheltenham, Gloucestershire GL50 3AA
Tel: 01242 707338 ‎
Email: info@kuniko-kato.net
Ticket: £15.00
Web: http://www.kuniko-kato.net
Organiser: Office of Kuniko Kato