Lecture by Tim Hitchens, British Ambassador to Japan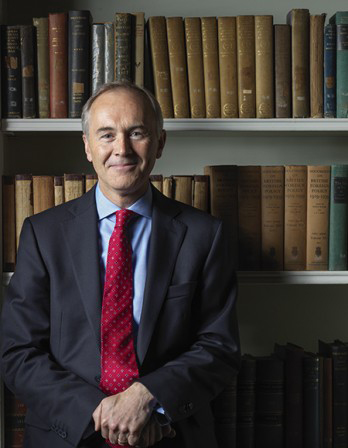 In this 2016 annual update for the Society by the British Ambassador to Japan, Tim Hitchens will share his insights on the political, diplomatic and commercial situation in Japan. This talk comes at a particularly important time, following the Paris Climate Change Conference and with heightened concern over global, and regional, security. Both are areas in which Japan and the UK are close partners, with the visit to Japan in July by the Secretary of State for Foreign and Commonwealth Affairs and the fourth annual UK-Japan Nuclear Dialogue in November 2015. Mr Hitchens has held this post now for over three years and the event will be chaired by his predecessor, Sir David Warren.
The Society's annual lecture by the current British Ambassador is always relevant, thought-provoking and useful to people from across its membership, as well as being extremely well attended. The Ambassador will speak for 30-40 minutes, after which there will be time for off-the-record discussion and questions.
There will be a reception immediately after the lecture. The Japan Society is extremely grateful to leading corporate member, Nomura International plc, for hosting this event.
Tim Hitchens read English at Cambridge. He joined the Foreign & Commonwealth Office in 1983 and held posts in Tokyo (1985-1989), Islamabad and Paris, as well as serving as Assistant Private Secretary to the Queen. He was Director for Europe in the Foreign and Commonwealth Office from 2008 to 2010 and then Director for Africa from 2010 to 2012, before taking up his present role in December 2012.
Date: Tuesday 2 February 2016, 6.00 for 6.30pm
Venue: Nomura International plc, One Angel Lane, London EC4R 3AB