Lesley Downer – The Geisha and the Modern World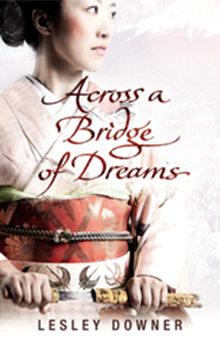 Lesley Downer is one of the very few westerners ever to have broken into the closed and mysterious world of the geisha. To research her latest book, Across a Bridge of Dreams, she returned to Japan to find out what has become of them and their world in the 21st century. Are the geisha becoming extinct, as people claim? If not, how and why do they survive in the modern world? How have the economic downturn, the internet and the 2011 earthquake affected the geisha?
Lesley Downer's books on Japan include her best-selling Geisha: The Secret History of a Vanishing World, Sadayakko: The Geisha who Seduced the West, and two best-selling novels, The Last Concubine and The Courtesan and the Samurai.
Date: 11 October 2012, 18:45
Venue: Asia House, 63 New Cavendish Street, W1G 7LP
Tel: 020 7307 5454
E-mail: enquiries@asiahouse.co.uk
Web: http://www.asiahouse.org
Organiser: Asia House