London K-Pop Report (2): United Korean Fan Club (UKFC) Launching Party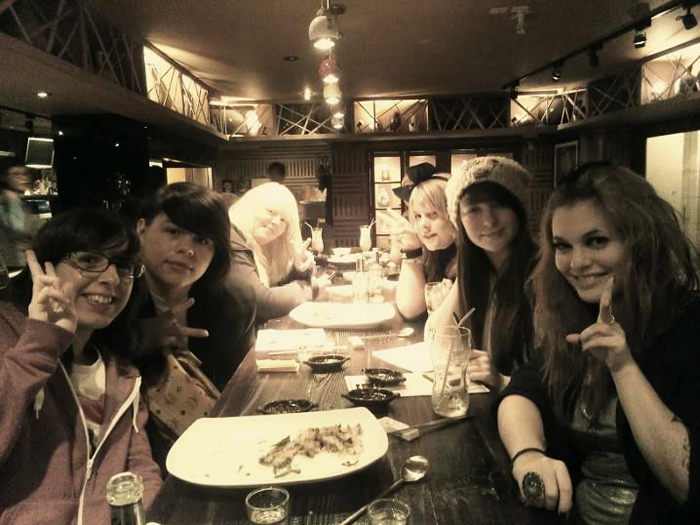 Everybody knows how hard it can be to find other's with the same interests as your own. At the UKFC's official opening K-POP night members from all over London gathered in a warm, friendly and welcoming atmosphere, to share their love of K-POP. The UKFC fan group, sponsored by THE EAST Foundation (Charity no: 1142886), dedicated to all those who are fascinated by Korean culture. It doesn't matter if you are Asian, Black, white, Latino; the group is open to anyone who is willing to join and have a good time.
The aim of the UKFC is to promote and maintain a good balance of Korean culture in the UK. From now onwards the group administrators plan to organise a K-POP event every fortnight, so if you miss one you will still have the chance to attend at a later date. The events created will be open to all ages, to show that not all fans are teenagers. We hope to create events that let teenagers and adults share opinions and their love of music.
This time although few people gathered, it was not any less fun or lively than if hundreds arrived. The members of the UKFC united to share their time, hobbies and passion. No one was left alone to themselves and many made new friends through the event.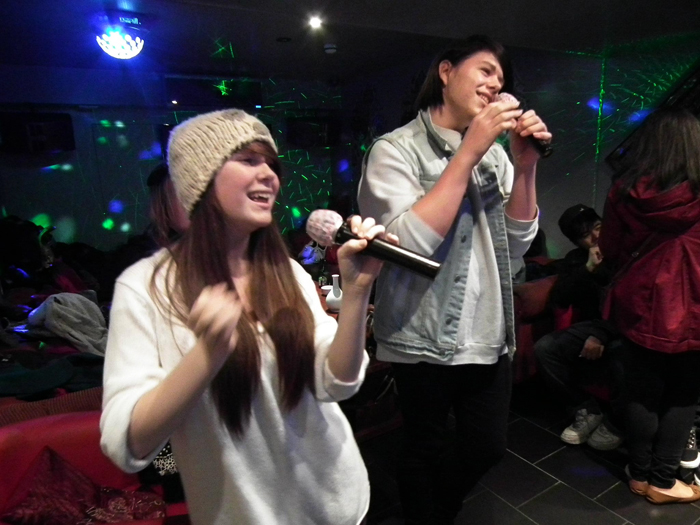 As people arrived, they were greeted and introduced to each other, before being escorted downstairs to the karaoke rooms. This allowed people to feel a little more relaxed as they got to know each other. As more and more guests arrived people started to spread and socialise within different groups, creating a very inviting atmosphere. It wouldn't matter if you came alone, you would definitely find a group of friends before you leave. After the booked two hours of karaoke, the group was invited up to the restaurant for food and drinks, if they wished to stay longer. Gathered at a large table, guests ate while openly conversing with each other, naturally growing closer.
The venue (Han restaurant, New Malden) has a unique and classy image; representing the best of Korean culture. The staff are polite, friendly people, willing to help when needed. Although the restaurant is a little expensive, you are guaranteed to get your money's worth of good, authentic, quality food and drink.
The next event is set for 6PM, December 14th, Han restaurant, New Malden. The UKFC hopes that you can join them and welcomes everyone.
Reported by Chiara (Chiara@theeast.org)

(Information about London K-Pop Night)
Date: Every Other Wednesday (18:00)
Venue: HAN Bar & Restaurant, 1 High Street, New Malden, Surrey, KT3 4DQ
Admission: Free
Use of Karaoke: Free (Booking ettential through Facebook Group Event Page)
Contact: info@theeast.org
Website: www.theeast.org
Facebook Group Event Page: http://www.facebook.com/event.php?eid=310664385626212
Organiser: UKFC (United Korean Fan Club) (http://www.facebook.com/groups/310803355596817/)
Sponsors: The East Foundation, Han Bar & Restaurant