London Korean Film Festival 2015: Opening Gala – Ode to My Father with QnA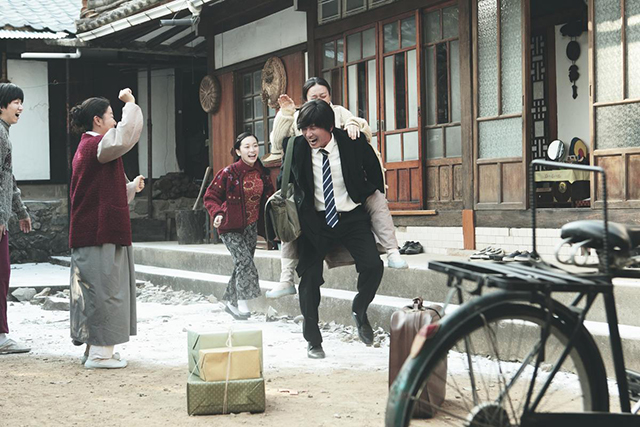 An epic, big budget melodrama that played at the Berlin Film Festival 2015. The emotion is sprinkled liberally with humour among the grandiose set-pieces. Compassionate and humanistic, Ode to My Father is a beacon of empathetic large-scale cinema. Proustian-like in its telling, we begin in the modern day and dart back and forth into the past from 1950, following the adventures of Duk-soo (Hwang Jeong-min) through life's joys and travails. We meet him as a child when an entire town attempts to evacuate via the sea. Such a traumatic event changes Duk-soo's destiny, as he must take charge of his family. The themes of sacrifice, and doing one's duty, for your family in particular, and fellow mankind generally, are writ boldly. If only more blockbusters had its values.
By Hemanth Kissoon
Film info
2014. Directed by JK Youn, starring Hwang Jung-min, Kim Yunjin, 126 mins.
Date: 02 November 2015, 7:00 pm
Venue: BFI Southbank