London Korean Film Festival: A Girl At My Door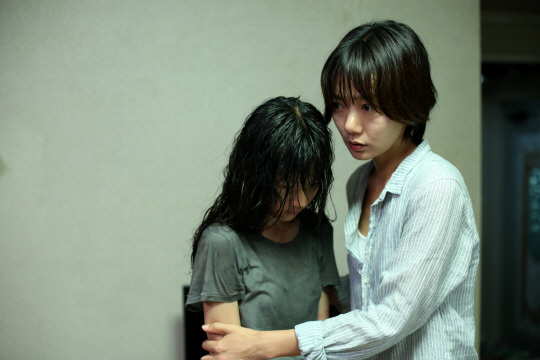 Young-nam is one of Korea's top police graduates who quickly climbs the ranks of Seoul's police department. Her career takes a turn for the worst when she is sighted for misconduct and transferred to a sleepy seaside village. Trying to acclimatise to her new surrounding Young-nam spies a shy and sullen looking girl, Dohee. There is something not quite right with Dohee as Young-nam sees she is an easy target for bullies, preferring to spend all her time by herself roaming the dark alleys of the village. One day Young-nam witnesses Dohee being abused by her grandfather and stepfather. Not being able to turn a blind eye, Young-nam takes the girl into her custody, letting Dohee live with her. Having never had someone to stand up to her before Dohee quickly bonds with Young-nam. But things take a surprising turn after the truth about Young-nam's transfer comes to light.
A Girl At My Door features fantastic performances from some of Korea's best actress with Bae Doo-na (Cloud Atlas, As One, The Host) and the young but extremely talented Kim Sae Ron (Barbie, Man From Nowhere). Both actresses play damaged females who find solace in each others company regardless of the age gap. The film has been nominated for three separate awards at the last Cannes Film Festival including the Queen Palm, the Golden Camera and the Un Certain Regard Award. This is an impressive feat for anyone but this is especially impressive being the director, July Jung's debut feature film and certainly a must see at the London Korean Film Festival.
Q & A with director July Jung, producer Lee Jung-dong and BIFF's programmer Nam Dong-chul
Date: Wednesday 19th November 19:45
Venue: Hebden Bridge Picture House