London Korean Film Festival: Alive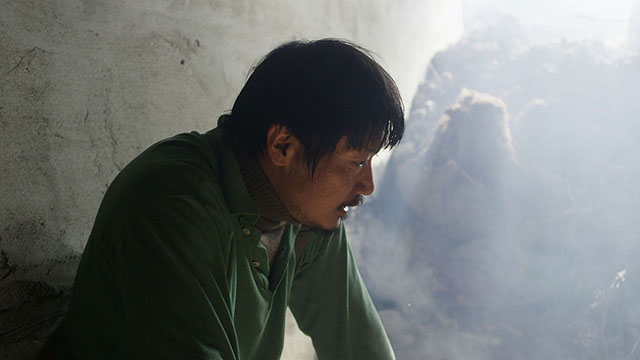 Jung-chul lives hand to mouth, always looking to make a quick bit of cash to rebuild his house after a flood destroyed it. After not being paid on a construction job Jung-chul looks to confront his boss at his house but finds the man gone, leaving behind his son. Dismayed and desperate to make it through the harsh winter, Jung-chul looks for work at a soybean paste factory where his sister, Soo-yun, works. Soo-yun used to be a dreamer who mourns her childhood fantasy of becoming an actress with this being a great source of friction between her and Jung-chul believing this to be a shelish idea. The factories owner is pleased with Jung-chul's work and listens to his advice when Jung-chul suggests that they could increase production. But Jung-chul becomes careless putting his own survival into question. If he can just get through this winter then maybe he will be alright.
Alive directed and starring Park Jung-bum is the filmmaker, Park Jung-bum, return since the 2010 award winning The Journals of Musan. the director confronts the idea of what it means to stay alive and how that relates to the lower classes in Korean society. How the struggle to stay alive becomes can consume one's life.
Date: Saturday 8th November 19:30
Venue: Odeon Covent Garden