London Korean Film Festival: Crocodile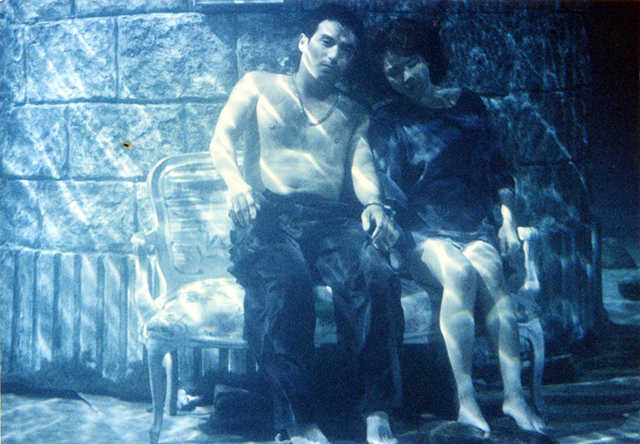 Kim Ki-duk's equally beautiful and disturbing debut Crocodile is stark commentary of violence in South Korea, unlike any previously made Korean films. The film chronicles the life of a cruel thug named Crocodile, who lives on the banks of the Han River in Seoul under a bridge with an orphaned boy and an old man. Their home is a popular suicide spot with many desperate and depressed individuals throwing themselves off of the bridge. Crocodile makes his living by pilfering the dead bodies of those who commit suicide. One day a young woman looks to drown herself in the river but a whim Crocodile saves her life. Though this may have seemed to be a brave and selfless act Crocodile begins to use her for his own pleasures, striking up a strange and abusive relationship. Out of this ugly situation an unusual bond forms between the girl and the three vagrants, forming the most likely of family kinship.
Though incredibly low budget the mise-en-scene and unusual scenario produced by director Kim set the scene for the rest of his work. The focus on violence, cruelty, social outcasts, and redemption are all trademark Kim Ki-duk themes which run throughout each film. Crocodile is one of Kim Ki-duk's bleakest yet most profound films the auteur has created and definitely not for the weak of heart.
Free admission. First comes first served!
Date: Tuesday 11th November 19:00
Venue: Korean Cultural Centre UK