London Korean Film Festival: Gyeongju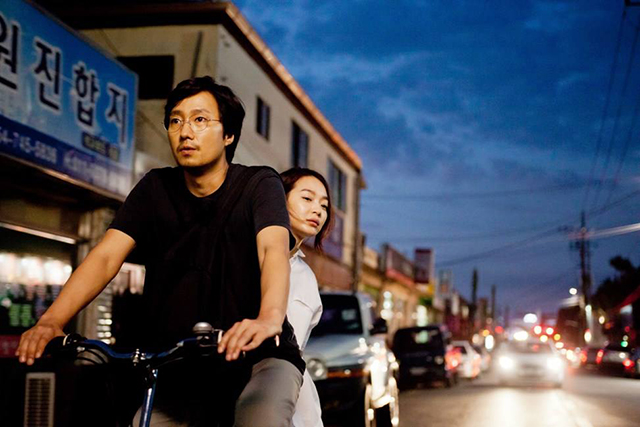 Choi Hyeon, a professor in Beijing, attends a friend's funeral and meets Chun-won, a colleague who seven years previous travelled to Gyeongju. Talking over drinks the two reminisce about their times there. Choi mentions a certain cafe which had an obscene painting hanging on the walls but Chun-won remembers nothing. The next day on a whim Choi decides to return to Gyeongju and find the painting. He finds the cafe but not the painting instead the establishment is run by an attractive lady named Yun-hui.
In the vain of films such as Midnight in Paris and Richard Linklater's Before trilogy, Gyeongju centres on a romantic journey in a hauntingly beauty location. The city finds itself being just as important as the two talented leads in Park Hae-il (The Host) and Shin Min-a (A Bittersweet Life). Gyeongju, a eastern city of South Korea, is known for its hundreds of burial mounds, and historial monuments making the town with one foot in the past a fitting backdrop for director Zhang Lu's elegantly observed quiet drama. The film, realized by director Zhang Lu, whose previous works include Dooman River, was completely inspired by the city which the director visited in the nineties. There he visited the cafe featured in the film and saw the same lude drawing which captivated Park Hae-il's character. Thankful art has imitated life to create this beautiful love story.
Date: Thursday 13th November 20:00
Venue: Odeon Covent Garden