London Korean Film Festival: Han Gong-ju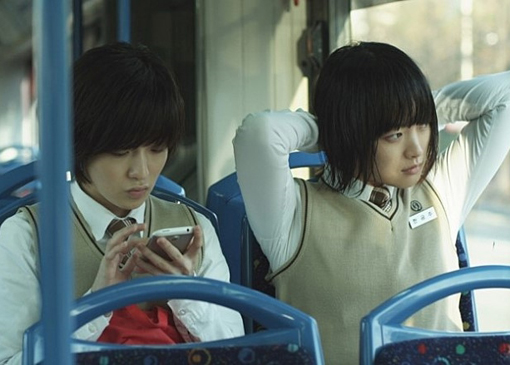 High school girl, Han Gong-ju, is your regular all-Korean teen who finds herself involved in a scandalous incident. Uncared for by her parents, Han Gong-ju's teachers arrange for another school to take her in as a safe haven. At her new school Han Gong-ju keeps her head down and makes little attempt to make friends. But as much as she can help it, she does make a new friend who learns Han Gong-ju has an incredible voice. To boast her friend's confidence she builds a fansite to showcase Han Gong-ju's talents but the secret of why she has been moved to this school is discovered putting her at risk.
A well known short filmmaker, Han Gong-ju, is the promising debut feature from director Lee Su-jin. The director's previous work such as; Papa and Enemy's Apple have all been invited to major film festivals with Han Gong-ju being no different. This feature has already won a number of awards including the Citizen Reviewers' Award and CGV Movie Collage Awards at the 18th Busan Film Festival. The inspiration behind the film is the director's wish to portray a girl who is in exile and, in a way, being punished for incident where she was the victim. Lee Su-jin wants to support people who find themselves in these positions, by highlighting their plight on the silver screen.
Q & A with BIFF's programmer, Nam Dong-chul
Date: Monday 17th November 20:30
Venue: Norwich Cinema City