London Korean Film Festival: Hill of Freedom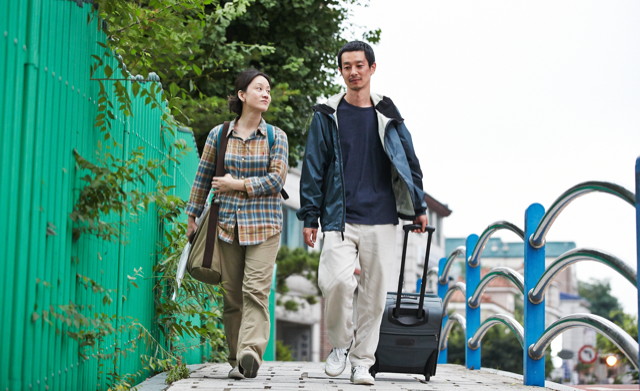 Kwon works as a language tutor at a school who stops by her old workplace and picks a thick envelope containing a number of undelivered letters addressed to her. Two years previous Kwon was involved with a Japanese instructor she worked with named Mori who declared his love for her and proposed. Undecided about how she left, Kwon turned him down. Defeated Mori immediately returned to Japan and at some point he returned to Korea looking to win Kwon's heart. The letters enclosed in the envelope are from Mori while he was searching all over Seoul for his love. Kwon reads the first letter in the lobby but she grows faint walking down the stairs and accidentally scatters the letters. Collecting them she discovers that none of the letters are dated so cannot place them in the correct order. Will not knowing when each of the letters was written change the significance of what they say?.
Hong Sang-soo, the master of subtlety and the everyday, returns with this sweetly, sentimental story of the remembrance of a past relationships. Told through a narrative that weaves in and out of the past and present the director rejoins with actress Moon So-ri (Hahaha) and Seo Young-hwa (Oki's Movie) and first time Kase Ryo (Letters From Iwo Jima).
Date: Saturday 8th November 14:00
Venue: Odeon Covent Garden