London Korean Film Festival: Man in love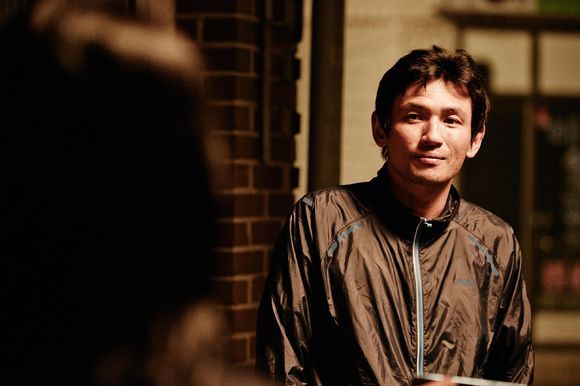 Parolee Han Tae-il has been in and out of trouble all his life and is currently operating as the the right hand man of a loan shark. One day he is sent to make a collection but finds his customer in hospital in a coma. At the man's side is his daughter, bank employee, Ju Ho-jeong who he forces to take over her father's contract.Though she is now a customer of his, Tae-il develops an interest in her and finds out that she is suffering from money issues even though he insists that she will repay the debt. Tae-il manages to convince his employer to void her interest payments. Ho-jeong is grateful but begins to regret the apprehend show of kindness when Tae-il looks for repayment by forcing her to spend time with him. He finally wins her heart when Ho-jeong's father dies and Tae-il arranges the funeral. Sadly he is found to be breaking his conditions of parole and sent back to prison. Can a relationship survive after two years in jail?
The debut from director Hang Dong-wook could have easily have been a very generic movie but thanks to some excellent casting the director has made something special. The film stars favourites; Hwang Jung-min (The Unjust) and Han Hye-jin (No Mercy) who have vibrant on-screen chemistry. A weepy but enjoyment melodrama.
Date: Saturday 8th November 20:00
Venue: Odeon Kingston