London Korean Film Festival: Night Flight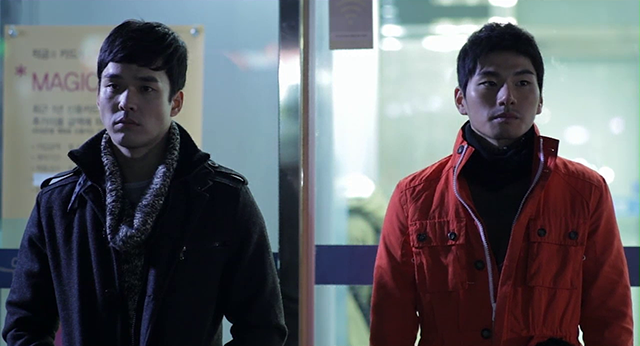 Three boys, Gi-woong, Yong-ju and Gi-taek have been childhood friends for as long as the remember. Though the friends believed they had an unbreakable bond they are thrown into a world of uncertainty upon entering high school. Their confidence in themselves and each other is placed in doubt as Gi-woong joins a violent group of bullies who focus their attentions towards geeky Gi-taek. Meanwhile Yong-ju despairs has he hides his romantic and sexual feelings towards Gi-woong. Not being able to bury his love any longer Yong-gu confesses his love for Gi-woong who is unsure if he feels the same. One day when Gi-woong is not around the gang chase after Gi-taek but when backed into a corner and looking for any sign of salvation Gi-taek reveals the relationship between Gi-woong and Yong-gu. The gang focus their attention onto Yong-gu, seriously injuring the boy. Distraught and scared Yong-gu believes his only course of action is to commit suicide. Will Gi-woong be able to stop him?
Always one to raise questions and highlight societies problems concerning sexual identity Leesong Hee-il has made a name for himself helping to bring queer cinema to the masses. Night Flight was created in response to CCTV footage of a victim of bullying who committed suicide which had a profound impact around the world and especially with director Hee-il who remembers crying when first seeing the video. The footage moved the director to exam the effects of Korea's 'cutthroat' school environments and what that is doing to the nations youth.
Date: Wednesday 12th November 20:30
Venue: Odeon Covent Garden