London Korean Film Festival: One on One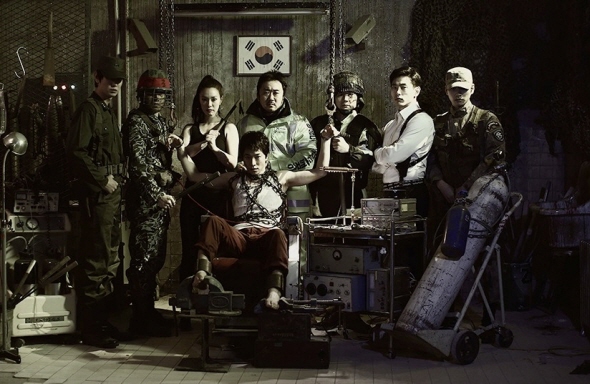 Kim Ki-duk's latest film, his 20th to date, opens with the grisly murder of a high school girl. The senseless death of the girl sparks a feeling of unease in the South Korean people. The violent act forces a small number of citizens to join together as a vigilante group, calling themselves The Shadows. Everyone involved in the girl's death are quickly hunted down, tortured and forced to sign confessions.
A far more conventional affair for Kim Ki-duk, One On One is the winner of the Venice Days Best Film at the Venice International Film Festival this year. A revenge film shot within two weeks sees longtime Korean actor Ma Dong-seok (The Unjust) step out of co-star shadows and into the spotlight as the film's lead.
One on One is a film Kim Ki-duk created out of the wish to express certain emotions and thoughts about contemporary Korean society where he sees corruption being considered an ability rather than a negative force. Loosely based on a real event the director looked to comment on, as he puts it, the "state of indigestion" people feel on witnessing the countless traumatic events happening daily. Kim Ki-duk wanted to ask himself and his audience "Who am I?" and what role each of us plays in stopping these terrible things.
Introduction by Anton Bitel
Date: Sunday 9th November 17:00
Venue: London Odeon West End