London Korean Film Festival: The Fake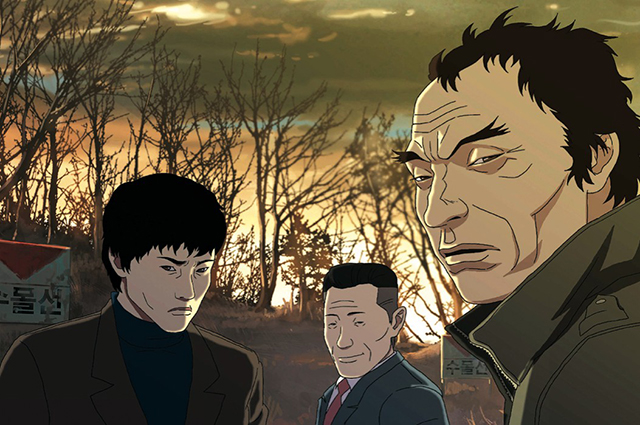 In a downtrodden rural village a church is built. Mr. Choi, the town elder, calls upon Reverend Sung  looking for the man of God to become the town's only ray of light and task Sung with leading the church. Choi's actual intention is to steal the compensations given to the villagers through the building of the church. Min-chul, a former resident who had disappeared one day, returns home just in time when his family is to receive their compensation. Not loong after arriving, Min-chul gets into an argument with the Choi and when he is taken to the police station where he discovers that the village elder is a wanted con man. Nobody is willing to listen to Min-chul as the distrust him and deeply trust the Reverend who believes Choi is going something good for the town.
Director Yeon Sangho returns after the success of The King of Pigs with a  biting look at small town Korea and corruption. What is probably Korea's first drama mixed with thriller, the filmmaker asks the question "Who is good and who is evil? What is the boundary of good and evil?" with startling effect.
Date: Tuesday 11th November 14:00
Venue: Odeon Covent Garden