London Korean Film Night: ANTARCTIC JOURNAL (2005)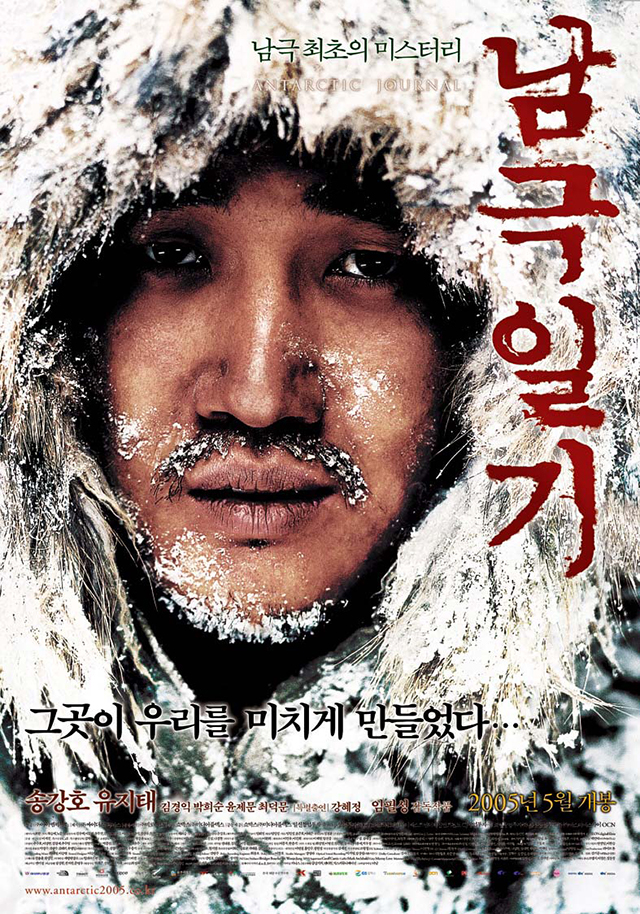 During an expedition to the 'Pole of Inaccessibility' in the Antarctic, a team of six explorers experience strange and sinister forces after coming into contact with a mysterious journal.
While trekking across the vast expanse of the unforgiving South Pole, a team of Korean polar explorers discover a journal, lost 80 years previous by a British expedition. Perfectly preserved, the journal describes uncanny similarities to that of the Korean's mission as the team begin to experience the same ominous events as the long since perished British explorers. Can the team make it to their destination before they befall the same fate?
Director: Yim Pil-sung
Running Time: 114
Screening Date: April 24, 2014/7pm
Theatre: Multi-purpose Hall / Korean Cultural Centre UK