London Korean Film Night: Dr. K (1999)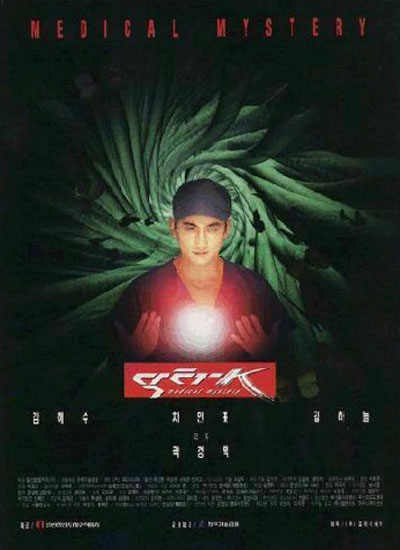 A mysterious doctor has a very special gift that allows him to successfully save his patients' lives when they are statistically impossible to save. As his peers begin to investigate him, they soon discover the lengths that the doctor is going to to save his patients.
Neuro-surgeon resident K is embedded with state-of-the-art medical knowledge. He is always full of esoteric energy despite his hectic schedule of long, stressful operations, allowing him only two hours of sleep each day. Born to a shaman mother, he is gifted with spiritual powers which he uses to treat critical patients. PYO Jee-soo, a female anesthetist and a classmate of K, has great admiration for him, as well as jealousy. When K saves three young terminally-ill patients, rumors of unnatural practices conducted in the hospital spread, and to make matters worse, the head of the neurosurgery ward starts having doubts about K's operations.
Director: Kwak Kyung-taek
Running Time: 107
Screening Date: July 09, 2015/ 7pm
Theatre: Korean Cultural Centre UK (Multi-purpose Hall)