London Korean Film night: Haen-deu-pon (2009)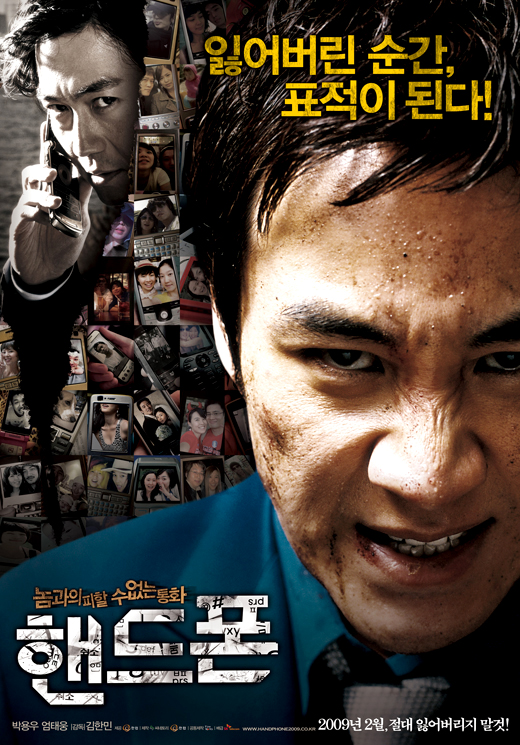 Director: Kim Hanmin
Running Time: 137mins
Screening Date: November 04, 2011
Theartre: Korean Cultural Centre Multi hall, Ground floor, Grand Buildings, 1-3 Strand, WC2N 5BW London, United Kingdom
Synopsis
Talent manager Seung-min sees YOON Jin-ah, a rising actress, as hisone last hope to turn his life around. Just as Jin-ah is on the path to stardom, he receives a threat from her former lover and gets her sex clip on his phone. Seung-min tracks down the culprit and retrieves the tape but ends up losing his phone. He realizes there is one last
evidence of the sex tape on his phone and anxiously looks for it. Lee-gyu, who found Seung-min's phone, calls Seung-min's wife and asks
her to come pick it up. On the night the phone was suppose to be returned, Lee-gyu doesn't show up. Now Lee-gyu is the one holding the leverage. Seung-min tries to do everything possible to get back his phone but Lee-gyu's demands are escalating to the point of no return.