London Korean Film Night: Meet Mr. Daddy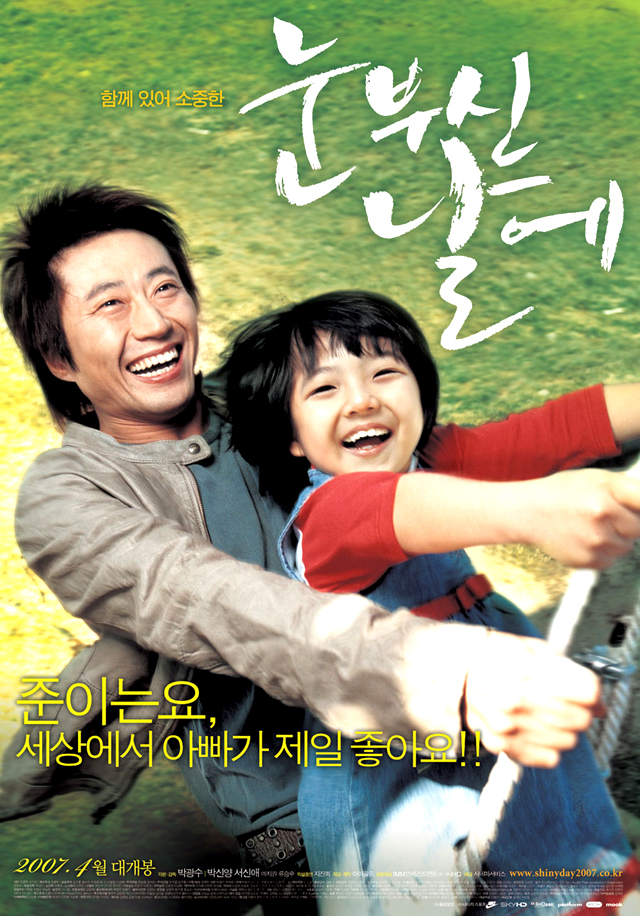 On 29th March 2012, 6:30pm at Apollo Piccadilly, director Park will attend the screening of 'Meet Mr. Daddy' as well as a Q+A with the audience hosted by Dr. Mark Morris after the screening.
Park Kwang-su was a leading figure in the emergence of the new, politically charged, aesthetically daring Korean cinema of the 1990s.
Park Kwang-su founded the Seoul Film Group which had links to the student protests that came to define the era before helping to establish the Busan International Film Festival as well as leading the Busan Film Commission. In between all of which Park Kwang-su created a body of cinematic work that made him a role model for the many young Korean film directors who have followed along the path that he forged for them.
Meet Mr. Daddy (2007 Drama) Meet Mr. Daddy won the Young Audiences Award at the 2007 Rome Film Festival. Director PARK Kwang-su's drama revolves around a selfish man – played by PARK Shin-yang – who finds out that he has a young daughter. Because it's financially beneficial, he decides to keep her. Later he finds out that the girl suffers from a serious disease.