London Korean Film Night: Mulberry (1986)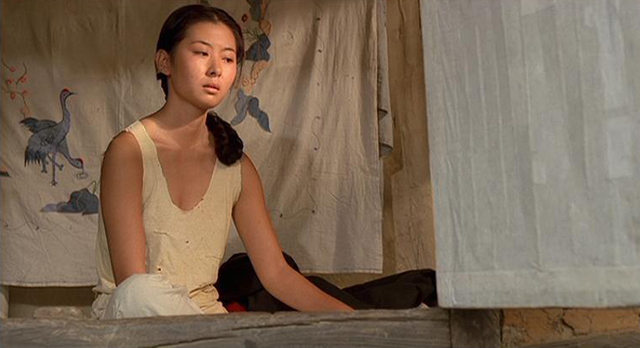 It is mid 1920s Korea, and basic provisions are scarce. In a rural village called Yong-dam lives An-hyup, a woman of unsurpassed beauty.
Selfish and self-centred, her husband Sambo is a renowned gambler who wanders from town to town looking for places to waste his time and lose his money. Only returning home every few months Sambo neither brings home any money nor takes care of his family. An-hyup's situation is dire and she is left with little choice but to sell her body to local men so that she may put food on the table. However, there is just one villager with whom she wouldn't sleep with, Samdol. Samdol is driven to distraction by An-hyup's rejection of him, resorting to sometimes threatening and even begging her to comply with his carnal wishes but all to no avail. Angry and resentful Samdol decides to inform An-hyup's husband of the illicit work that has been going on behind his back. Samdol tells Sambo that whilst he has been away his wife has been known to the men of the village, but the response Samdol gets is not what he had been hoping for.
Date: Mar 31, 2016, 7pm
Venue: KCCUK