London Korean Film Night: My Mother, The Mermaid (2004)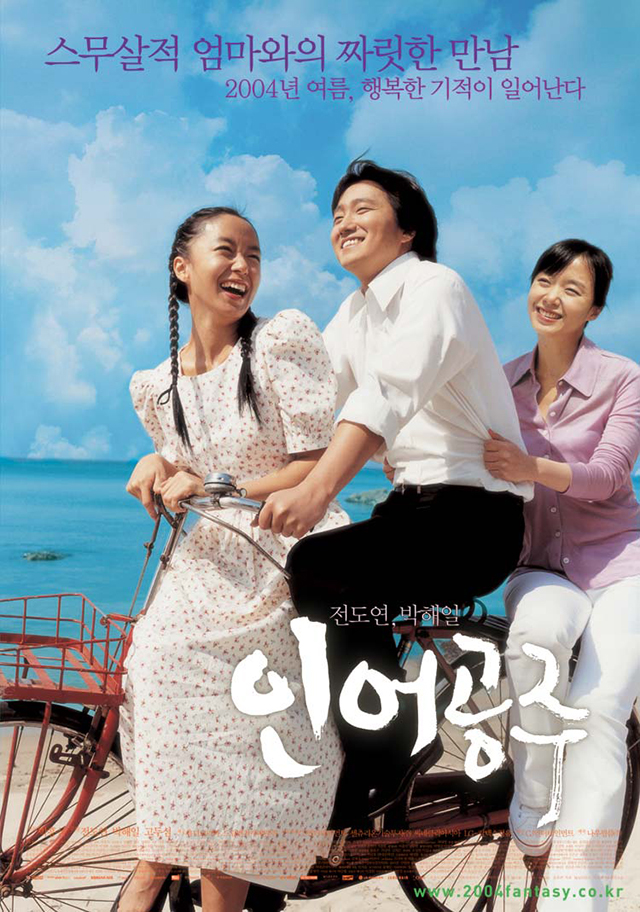 Na-Young works at a post office and is sick and tired of being around her shamefully unyielding mother and her pushover father who's excessively nice. The only thing that she can look forward to is her trip abroad in a few days. But one day, her father leaves home without any notice.Na-Young has no choice but to give up her dream trip abroad and to search for her father instead. Once she arrives at her parents' hometown, Na-Young is shocked to meet someone she'd never expect, even in her dreams.
The person who appears before Na-Young is her 20-year old mother, Yeon-Soon, who looks just like Na-Young. The world that Na-Young falls into is the time and place where her mother lived 30 years ago. Yeon-Soon thinks of her future daughter, Na-Young, as her friend and treats her very nice. Na-Young is shocked over her mother's pure and innocent appearance, After falling into this mysterious world, Na-Young gets tangled up in the middle of the love that unfolds between her mother and father.
Director: PARK Heungshik
Running Time: 110mins (Eng Sub, Cert: PG)
Screening Date: 7pm April 25, 2013
Theatre: Multi-purpose Hall