London Korean Film Night: One Fine Spring Day (2001)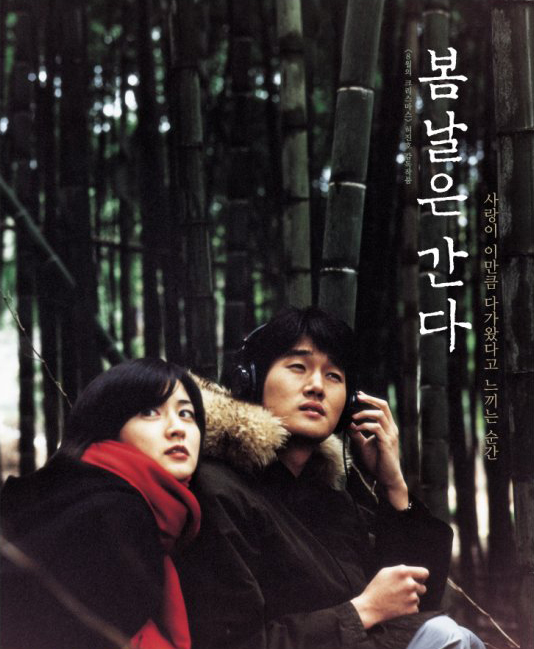 Sang-wu is a sound engineer who lives with his grandmother, his widowed father and his sister. One winter, he meets radio programme director, Eun-su.
Sang-wu and Eun-su go on a trip to find sounds of nature for her radio show. and the wo become close, spending the night together at Eun-su's apartment. Sang-wu finds himself falling fast and hard for Eun-su. Their relationship begins in the winter, progresses through the following spring but begins to fall apart in the summer. Sang-wu travels to and from Seoul to Kang-neung unable to overcome his emotions and affection for Eun-su.
* Prior to the screening, BFI Asian film programmer, Kate Taylor will give us an introduction to Hur Jin-ho.
Director: Hur Jin-ho
Running Time: 113
Screening Date: May 28, 2015 / 7pm
Venue: Theatre, Korean Cultural Centre UK