London Korean Film Night: Sympathy for Lady Vengeance (2005)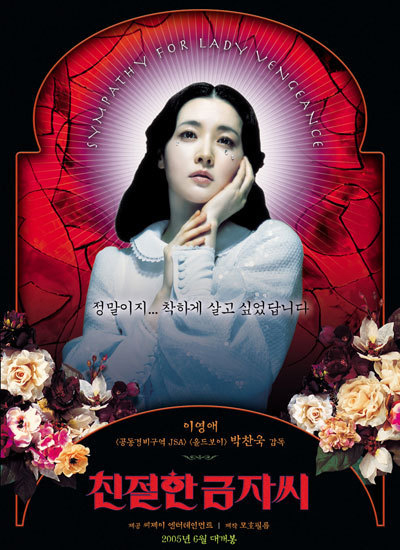 The third and final chapter in the Park Chan-wook Vengeance trilogy sees a beautiful but deadly woman, Geum-ja, seeking revenge against the man who framed her for murder.
After being convicted of the kidnap and murder of a child, Geum-ja seemingly becomes a model prisoner during her 13-year stint. Upon release it becomes obvious that her 'saintly' actions have all led to the execution of a perfectly violent and gruesome plot against the man that put her in prison. Her plans begin to unfurl when she is reunited with her long lost child and the true extent of her nemesis's crimes comes to light. But can anything stop her from exacting her terrible revenge?
Director: Park Chan-wook
Running Time: 112
Screening Date: April 10, 2014 / 7pm
Theatre: Multi-purpose Hall / Korean Cultural Centre UK