London Korean Film Night: The Actresses (2009)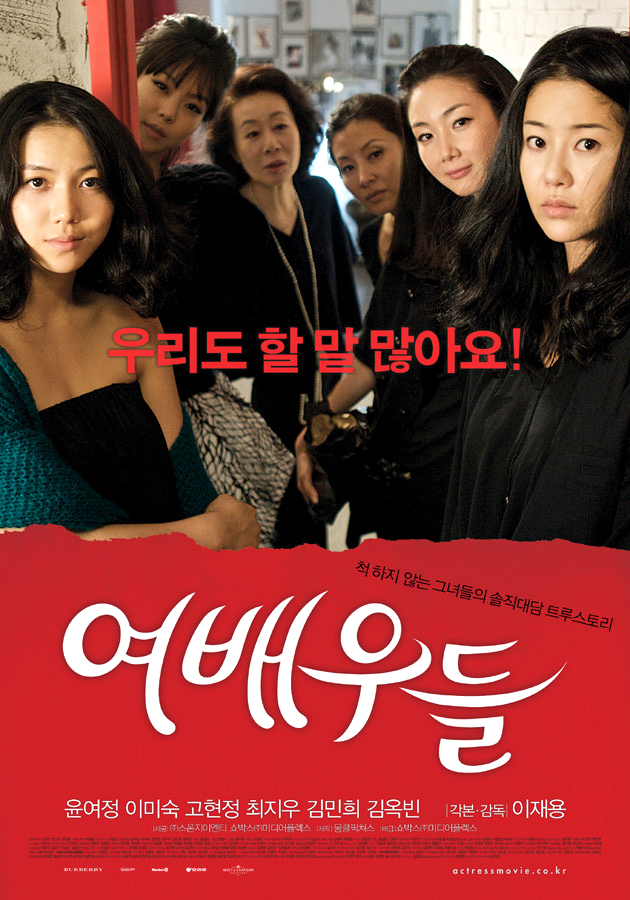 Date: Thursday 23rd February 2012, 6.30pm
Venue: Apollo Cinema, Piccadilly
Tickets: £10/£8 Cons
Booking: www.apollocinemas.com
In February 2012, the Korean Film Night introduces a mini-season featuring the works of Director E J-Yong.
The Korean Film Night will be screening 4 of E J-Yong's most memorable films throughout February, namely An Affair (1998), Untold Scandal (2003), Dasepo Naughty Girls (2006) and Actresses (2009). Director E will attend the screening of Actresses as well as a Q+A with the audience hosted by Mr. Damon Wise after the screening.
E J-yong is well known for his beautifully orchestrated visuals and chic styles of filmmaking, his films cross many genres, each with their own unique twists and approach to the subjects they explore.
E J-Yong started his career with the acclaimed short film, Homo Videocus in 1990 and it was his debut feature An Affair (1998) which introduced him to the world. From Untold Scandal (2003), an adaptation of a French classic novel to Dasepo Naughty Girls (2006), a story of high school students filled with cartoon-like imagination, the subject matters and themes of E J-yong's films run from one extreme to another. Nevertheless, his films are all gorgeous, stylish, and sensuous. Almost all of his films have been shown at many international film festivals to rave reviews.
The Actresses (2009), is referred to as a docu-drama as it blurs the boundary between fiction and nonfiction. The narrative of this film is based on the public and private nature of each actress and their somewhat confessional dialogue, the cast is played by some of Korea' most famous leading women. Set on Christmas Eve, the six women are brought together for a photo shoot, but the delays in shooting lead to the ladies entertaining themselves; it is here that their lives and rivalries are revealed.
CAST: Youn Yuh-jung, Lee Mi-sook, Ko Hyun-jung, Kim Min-hee, Choi Ji-woo, Kim Ok-bin