LOOCHOO 'TIME': Art and Design Exhibition from Okinawa (Southern Japan)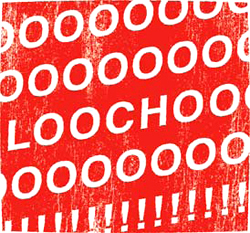 In the second half of the 18th century British Navy ships ran aground near Okinawa (Southern Japan). The kindness and help of the Ryukyuan people (from Okinawa) at that time is well recorded. The British called Ryukyu "Loochoo", and reported that they were deeply impressed by Ryukyuans' culture and hospitality. The culture of the Ryukyu Dynasty still has a significant effect on both Okinawan artists and designers.
In this exhibition, the artists and designers, who are all in some way influenced by Okinawan culture and traditions, have created works that respond in very personal ways to their conceptual thinking about 'Time'
Artists and designers:
Hiromi Tsuha (Visual art)
Atsushi Izena (Ceramic)
Hiroshi Tanaka (Textile design)
Kyota Matsudo (Visual art/glass)
LEQUIOSIAN: Taichi Naka & Eriko Naka (Fashion design)
decco: Moritaka Nakamura & Satoko Nakamura (Potters)
pokke104: Yukino Ikeshiro (Illustrator)
Aya Taira (Visual art)
Eiten Oshiro (Painter)
Chihiro Furugen (Paper jewellery)
Home: 12 collective artists (Moving image)
25th April Special Opening Event (6:00 – 9:00)
As well as the above artists and designers, on the opening evening there will be performances of traditional Okinawan music by Lacorde, an Okinawan duo featuring Kenichi Kawamura on the sanshin (the unique three stringed guitar from Okinawa) and Masato Higa on the piano, and Ryubu (traditional Okinawan dancing) by Yuko Izena who will be accompanied by the London Okinawa Sanshinkai.
Supported by The Embassy of Japan, Okinawa Prefecture, Okinawa Prefectural Museum and Art Museum, Japan Broadcasting Corporation Okinawa Station, Okinawa Association UK, London Okinawa Sanshinkai, Ryukyu Broadcasting Corporation, Okinawa Television Broadcasting Co. Ltd., Ryukyu Asahi Broadcasting Co. Ltd., FM Okinawa Inc., Ti-da Square Co. Ltd
Admission Free
Date: 25 – 30 April 2012
Venue: The Crypt Gallery, St Pancras Church, Euston Road, London NW1 2BA
Email: info@loochoo.jp
Web: http://loochoo.ti-da.net
Organiser: LOOCHOO PROJECT