Looking For Yoghurt, A new children's Japanese and Korean co-production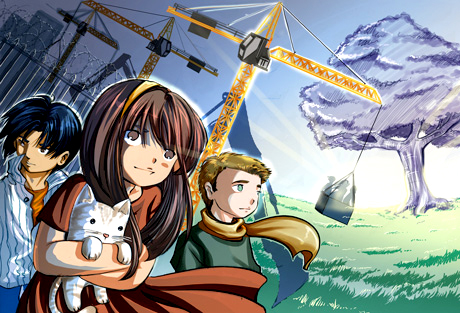 Date: 07 May 2011
Show times: 19:30
Venue: artsdepot, 5 Nether Street, North Finchley, London, United Kingdom, N12 0GA
Ticket prices: £10, concs £8, family ticket £28
Looking For Yoghurt is a collaboration between performers from the UK, Japan and Korea.
Norang lives in a big city and has lost her friend – a stray cat called Yoghurt – who has disappeared into a dangerous building site just as the sun is setting. Should she give up on her friend or take her chances and follow the cat into a forbidden world full of monsters and machines? She takes a deep breath and squeezes under the fence…
Behind the fence, Norang meets two other children and together they explore a strange, shadowy, enchanted world. It is the beginning of a fantastic adventure in which they overcome fears, dig for Brazil and climb above the moon.
Looking For Yoghurt returns after a hugely successful UK launch in spring 2009 followed by an equally well-received tour of Korea and Japan in 2010. The show is a unique collaboration between performers and artists from the UK, Japan and Korea, bringing their cultures, skills and languages together. Featuring energetic physical performances, original live music and comic invention, this funny and moving play is inspired by the imagination and wisdom of children, their fears for the world and their hopes for a brighter future.
A theatrical treat for all ages.