Lunchitime recital Masako Kamikawa – in memory of Peter Feuchtwanger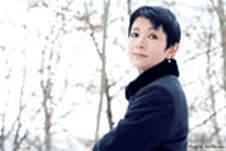 Memorial piano recital for Peter Feuchtwanger(1930-2016)
Masako Kamikawa in memory of Peter Feuchtwanger
Works by F. Schubet, F. Chopin, Peter Feuchtwanger
Prof. Peter Feuchtwager was a world-wide famous piano pedagogue, who lived in London over 60 years till his death last year. Not only piano students, but many professional pianists sought his advice. To give some examples: young Martha Argerich came to him to prepare for the Chopin Competition, and won. The older Shura Cherkassky used to come to him when he had recitals ahead….
Peter Feuchtwanger was an extraordinarily gifted child who learned piano playing autodidactically. He studied piano and composition at the conservatory in Switzerland and was a successful concert pianist. However, after about 10 years of his artistic career, he left the stage entirely to devote himself to teaching and composing.
He developed his own natural piano technique and created piano exercises for his students. Many pianists who could not play because of pain, which was caused by hour-long practice, were cured as a result of his teachings.
Masako Kamikawa will give at St. Olave's this memorial recital in honour of the maestro. Besides works of Schubert and Chopin, she will also present Peter Feuchtwanger´s compositions "Tariqa I" and "Variations on an Eastern Folktune". Both works were inspired by oriental gypsy music, which he experienced in his childhood in Israel.
Date: 11 October 2017, 1.05pm
Venue: St. Olve's Church 8 Hart Street, London EC3R 7NB
Web: http://www.stolave.weebly.com
Organiser: St Olve's Church