Madame Butterfly by Puccini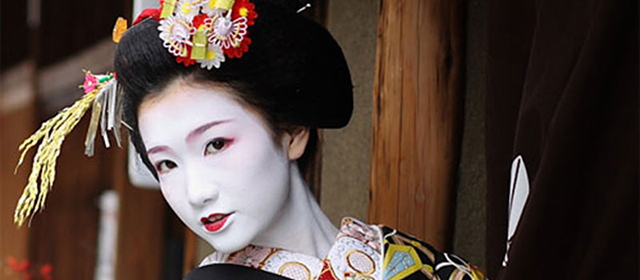 Opéra de Baugé brings Puccini's Madame Butterfly to Rose Theatre Kingston. This poignant and ultimately tragic story of a young girl deceived and abandoned is performed in the traditional Japanese setting. Beautifully sung by Karlene Moreno Hayworth in her professional role debut in the lead part, the 40-strong orchestra is conducted by Philip Hesketh, with tenor Shaun Dixon as Pinkerton, the American Officer, and Simon Thorpe as Sharpless, the American Consul.
Japanese singer Ayaka Tanimoto as Madame Butterfly's aunt is ably supported by Japanese chorus members Erika Shimada, Wakana Gong and Emiko Miyahara.
Sensitive lighting creates a superb atmosphere, matching the simple and yet evocative set. The elegant costumes reinforce the Japanese theme and English surtitles enable the expressively sung Italian libretto to be followed effectively.
The production exploits the unique performance space and excellent sound quality of Rose Theatre Kingston to the full and follows last January's successful Aida. It is an evening of quality opera outside the West End that is not to be missed.
Ticket: £40 (plus booking fee)
Date: 19 October 2014, 7.30pm
Venue: Rose Theatre Kingston, 24 – 26 High Street Kingston upon Thames KT1 1HL
Tel: 020 8174 0090
Web: http://www.rosetheatrekingston.org | http://www.operadebauge.co.uk
Organiser: Opéra de Baugé at The Rose Theatre Kingston