Maki Sekiya piano recital : SJE Arts International Piano Series 2015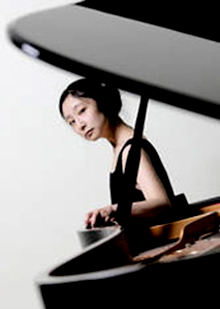 Japanese born and Russian trained pianist, Maki Sekiya, brings a world premier of a work by Somei Satoh, one of Japan's most innovative composers, to Oxford.
SJE Arts is Oxford's newest concert venue with a 7-year old Steinway D concert grand piano and superb acoustic. The venue has underfloor central heating, performer staging and comfortable chairs.
St. john the Evangelist Church is a short walk from Magdalen Bridge. It is served by bus no.3 from the cerntre of Oxford (James Street stop) and bus no.5 from the Railway Station. Frequent bus services from London stop at St Clements, a ten minutes walk from the church.
Date: 5 February 2015, 7.30pm
Venue: St. John the Evangelist Church, 109A Iffley Road, Oxford OX4 1EH
Tel: 01865 613507
E-mail: concerts@ssho.ox.ac.uk
Web: http://www.sje-oxford.org
Organiser: SJE Arts at St John the Evangelist Church, Oxford