Mark-ing JP/UK Design Exhibition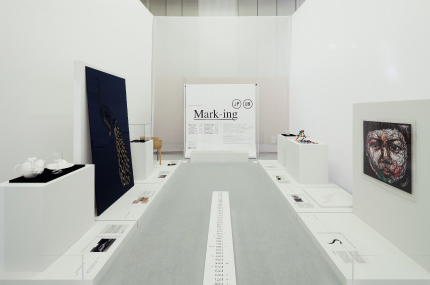 Mark-ing explores the subtle differences and parallels between British and Japanese culture by presenting new work by contemporary designers alongside the ordinary objects that have influenced their careers. Through these objects the show highlights social, educational and cultural differences and shared ideas while also examining the global relationships that connect contemporary designers across the world.
First exhibited during Japan's annual design festival, DesignTide Tokyo in 2011, the British Council and E&Y now present an updated version of Mark-ing at Gallery Libby Sellers from 10 – 25 January 2013.
Conceived by Tsuyoshi Matsuzawa and co-curated with Max Fraser, the exhibition discovers the diversity of designers' world-views.
Date: 10 – 25 January 2013
Venue: Gallery Libby Sellers, 41-42 Berners Street, London W1T 3NB
E-mail: Niamh.tuft@britishcouncil.org
Web: http://mark-ing.info
Organiser: British Council and E&Y