May Inoue and Friends – Concert presented by Yokohama Calling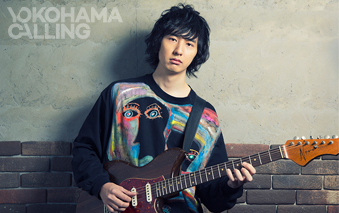 Exciting Japanese guitar star, May Inoue, will be performing music from his three successful albums in this specially created group which includes several high profile UK bandleaders. This is sure to be a highly creative collaboration.
May is very much the jazz musician of the moment in Japan and is very popular among young and older listeners. May's compositions are a contemporary take on jazz from Japan and beyond imbued with his unique sound that deliver vibrant, catchy and fresh music. May's skill will dazzle and will bring to mind great players such as Wes Montgomery, Pat Metheney and Kurt Rosenwinkel.
Joining May will be a giant of the UK jazz scene, pianist Jason Rebello who will also contribute compositions. In-demand trumpeter, Jay Phelps and bassist Alex Davis bring great quality to the programme and influential drum sensation, Kaz Rodriquez completes this stellar group.
Date: Sunday 25 November 2018
Venue: The Cockpit, Gateforth Street, London NW8 8EH
Web: http://thecockpit.org.uk/show/may_inoue_and_friends_yokohama_calling
Organiser: Yokohama Calling