Michiko Shimanuki (piano) with Ellie Blackshaw (violin)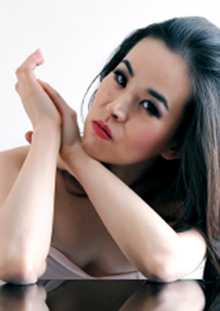 Programme:
Beethoven Violin Sonata no.1 Op.12 No.1
i) Allegro con brio
ii) Tema con Variazioni
iii) Rondo
Michiko Shimanuki Prologue-Prelude and Sarabande for piano
Michiko Shimanuki Flos Ferri for solo violin
Elgar Chanson de nuit Op.15 No.1
Elgar Chanson de matin Op.15 No.2
Artist info:
Michiko Shimanuki commenced her professional piano studies with Dame Fanny Waterman in Leeds at the age of 17. She obtained her performing diploma from the Royal College of Music (ARCM) and continued her piano studies with the late Kendall Taylor, CBE in London and Aquiles Delle Vigne at the Ecole Normale de Musique de Paris "Alfred Cortot" in Paris and gave many concerts in the UK and Europe during her 20s. She then pursued her composition studies and received a full scholarship to participate in the master class of Betsy Jolas at the Academie Musicale de Villecroze in France in 2003, and completed her Ph.D. in Composition at King's College London in 2011.
Michiko's music has been performed by the London New Wind Ensemble, Ellie Blackshaw, Ian Mitchell among others since 2004. Michiko has written the original music for films by Donato Cinicolo. She has also recorded some piano music of J.S. Bach and Eric Satie as part of the soundtrack for "Ravel".
After a formal musical training at the RCM in the 80s, Ellie Blackshaw has built up an interesting and varied musical life in and around Brighton. She first met Michiko a few years ago when performing her piece 'Floss Ferri' for solo violin at the London New Wind Festival, which she has performed in for the last 8 years.
She has performed regularly for New Music Brighton, promoting the music of some fine local Sussex composers and has had a large number of pieces dedicated to her. She is in demand as a chamber musician both on violin and viola, recent highlights being concerts with the Ireland Piano Trio and repertoire such as Stravinsky's 'Soldier's Tale' and Bartok's 'Contrasts' for violin, clarinet and piano, and Smetana's String quartet no.1. She is currently working on a varied programme premiering the works of 2 Sussex composers for violin and piano to take place in January.
She teaches the violin and viola at Brighton College and Lancing College.
Date: Wed Jul 30th 2014, 1:10–2:00 pm
Venue: St. Sepulchre, the Musicians Church, Holborn Viaduct, London EC1A 2DQ
Tel: 020 72374445
Email: godfreyking316@btinternet.com
Web: www.ajsw.org.uk
Organiser: Anglo-Japanese Society of Wessex