MOON JAR: Contemporary Translations in Britain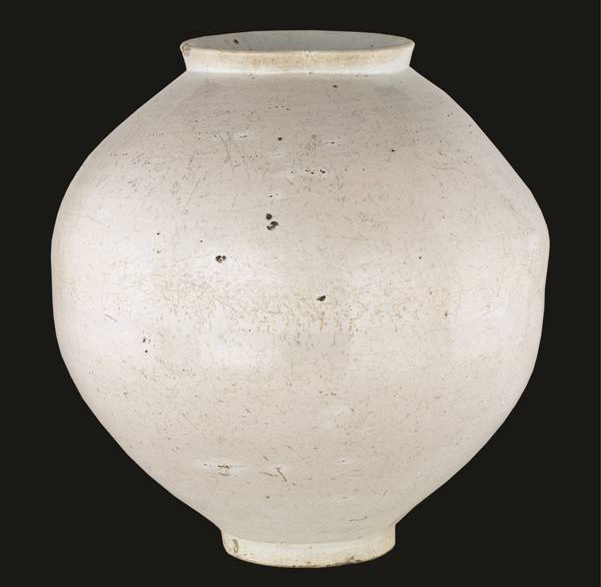 Marking 130 years of Anglo-Korean relations our summer exhibition celebrates these ties through the work of four leading UK potters and a Korean artist; Adam Buick, Jack Doherty, Akiko Hirai, Gareth Mason and Yee Sookyung.
In 1883 the UK was the first country in Europe to form diplomatic relations with Korea, then known as the Hermit Kingdom for its isolationist policy. One of the early visitors to Korea was the renowned Studio Potter Bernard Leach (1887-1979) who purchased a 'Moon Jar' on his second visit to Korea in 1935. The Moon Jar resonated so strongly with Britain's most important twentieth-century potters that it has since become a symbol of UK-Korea relations.
The Korean Moon Jar or dal-hang-a-ri has an iconic, almost mythological status. The exhibition explores a contemporary response to the Moon Jar and its symbolic position in Britain today. The artists have each been invited to present their work alongside the historic vessel, re-contextualising it through their individual ceramics practice.
Date: June 18, 2013 ~ August 17, 2013
Venue: Korean Cultural Centre UK, Grand Buildings, 1-3 Strand, London WC2N 5BW