Multisensory Internet Communication and Virtual Love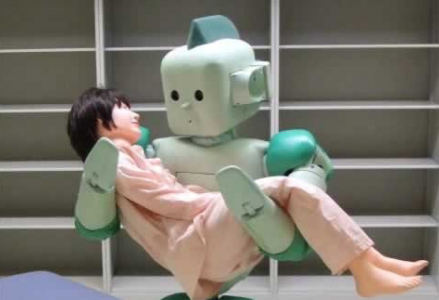 The era of hyperconnected internet allows for new embodied interaction between humans, animals and computers, leading to new forms of social and physical expression. The technologies being developed will in the future augment or mix the real world together with the virtual world. Humans will be able to experience new types of communication environments using all of the senses, where we can see virtual objects in the real environment, virtually touch someone from a distance away, and smell and taste virtual food. Our physical world will be augmented with sensors connected to the internet, buildings and physical spaces, cars, clothes and even our bodies. During the seminar, we will discuss some different research prototype systems for interactive communication, culture, and play. This merging of computing with the physical world may lead to us developing personal feelings for computers, machines and robots, which we will discuss in the second part of the seminar.
In the second part, we will be inviting the audience to join us in an exploration of the limits of artificial intelligence. What will it mean for society when artificial intelligence researchers succeed in creating sophisticated artificial personalities, artificial emotions and artificial consciousness? When robots are also endowed with the ability to recognize what we say and what we mean, will they be able to carry on interesting, amusing, intelligent and friendly, even loving conversations with us? How will humans react to this new breed of "person" that can say "I love you" and mean it? These are some of the questions that will touch on the possibility of love, sex and marriage with robots.
Contributors:
Professor Adrian David Cheok, Dr David Levy
Date: 26 November 2013, 6:00pm – 7pm
Venue: Daiwa Foundation Japan House, 13 – 14 Cornwall Terrace London NW1 4QP
Tel: 020 7486 4348
Email: office@dajf.org.uk
Web: http://www.dajf.org.uk
Organiser: The Daiwa Anglo-Japanese Foundation