Murdered for their Art? Censorship and the Dark Side of Edo-period Cultural Endeavours – Jenny Preston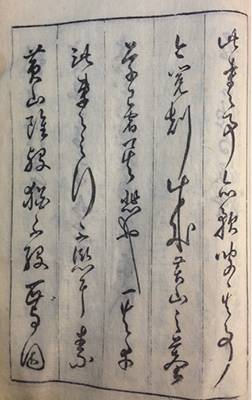 On the eighteenth day of the second year of Enkyō [延享, 1746] Sekiguchi Kōsan [関口黄山] died in his home on Ukiyo street off Nihonbashi. He was twenty-eight years old, and the author of a small handful of scholarly works: a seal script [篆書] version of the Tōshisen [唐詩選, Tang Selection of Poems], a study of the history of Japanese pronunciation, and a collection of miscellaneous writings. On the face of it, his narrative is unexceptional. Yet there are indications that his death was suspicious and that his endeavour to resurrect the art of seal script was not simply the product of an archaizing imagination. Through its prefaces and afterwords, Kōsan's seal script version of the Tang poems confronts us with the dark side of Edo.
Jenny Preston is a Leverhulme Early Career Fellow at the School or Oriental and African Studies, and teaches classical Japanese literature. She is currently working on a book on art and dissent in Edo period Japan.
Date: Monday 17 October 2016, 6.45pm
Venue: The Swedenborg Society, 20-21 Bloomsbury Way, London WC1A 2TH