Music and Nature in the Transnational Shakuhachi Scene – Joe Browning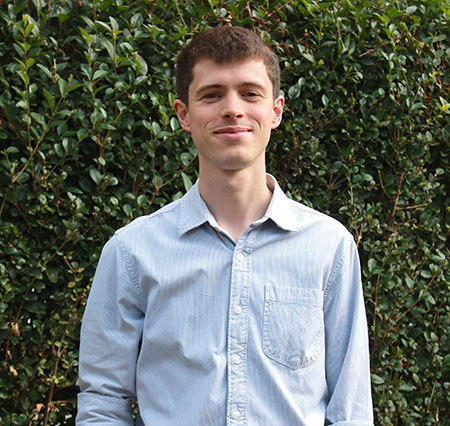 Once the instrument of a sect of Zen Buddhist monks, the shakuhachi, has, since the 1960s, become important to a growing number of musicians outside Japan, especially in Australia, Europe and North America. This lecture explores the significance of "nature" in the lively transnational scene surrounding this Japanese end-blown bamboo flute. For those encountering the shakuhachi for the first time, the lecture will introduce the instrument's captivating music; for those more familiar with the instrument it will raise questions about the contemporary journeys of Japanese traditions on the world stage.
Ideas about natural materials, places and phenomena pervade understanding of this instrument's construction, performance contexts and sound – as encapsulated in the idea that the shakuhachi sounds like "wind through a bamboo grove". The lecture will trace the transposition of these ideas amongst shakuhachi players in the West, where the histories and geographies associated with shakuhachi music are open to distinctly contemporary reinterpretation. Browning will consider the diverse ways in which the naturalness of this instrument is heard, felt and understood: in texts that root the shakuhachi in landscapes both inside and outside Japan; in recordings that incorporate environmental sounds alongside the shakuhachi; in new compositions that evoke particular landscapes and animals; and in changes to the materials, sounds and forms of the instrument itself. Along the way Browning will ask why nature plays this important role in Western ideas about the shakuhachi, arguing that it provides an imaginative resource for players to negotiate cultural differences and to explore broader hopes and anxieties about the place of nature in the modern world.
Joe Browning is a performer and academic, specialising in the shakuhachi and Javanese gamelan. He studied music at the University of York and later at SOAS, University of London, where he recently completed his PhD. Joe has studied shakuhachi with several teachers, including Kiku Day and Richard Stagg, and has performed a variety of traditional and contemporary shakuhachi music in venues around the country, with choirs, dancers, community groups and koto players. Recent performance highlights include playing shakuhachi at Japan Matsuri 2013 in Trafalgar Square and singing in a Javanese dance-drama at the Queen Elizabeth Hall. His research interests include "new materialist" approaches to musical instruments and issues of musical geography, especially place-making, cosmopolitanism and transnational scenes.
Free – booking recommended
Date: 15 September 2014, 6.45pm
Venue: The Swedenborg Society, 20-21 Bloomsbury Way (Hall entrance on Barter St), London WC1A 2TH
Tel: 020 3075 1996
E-mail: events@japansociety.org.uk
Web: http://www.japansociety.org.uk/event/music-and-nature-in-shakuhachi/
Organiser: The Japan Society