My Dear Enemy (2008)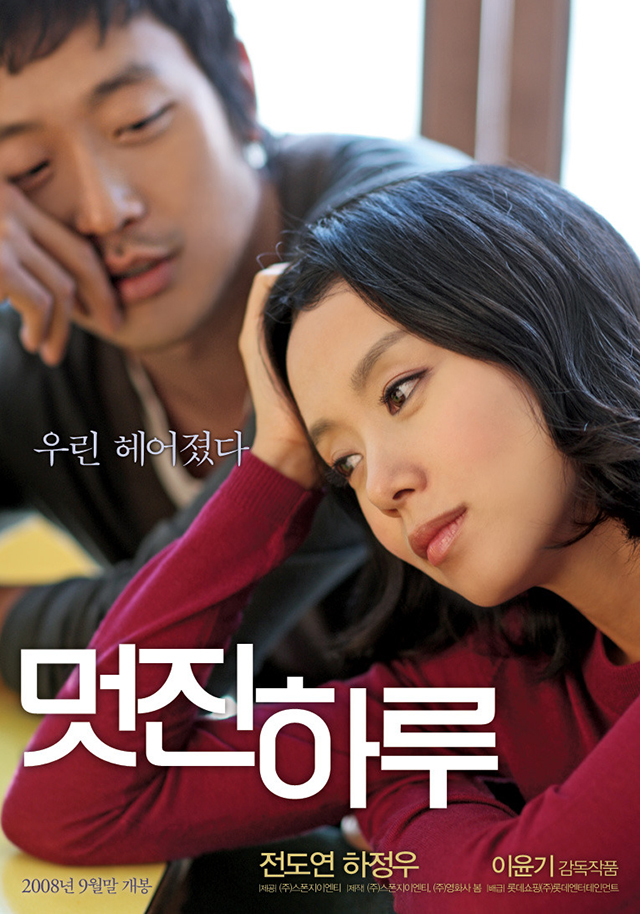 Single, jobless and broke, 30-something Hee-soo is miserable. To get back on her feet she comes up with a plan to track down her ex, Byoung-woon, and re-claim the 3 ½ million won he owes her.
Byoung-woon is also penniless but surprisingly happy for he knows the girls who are willing to give him money. Afraid Byoung-woon may run off before clearing his debt, Hee-soo follows him as he visits many girls to borrow money, so the two ex-love birds set out on a one day journey to collect money, and memory.
Director: LEE Yoonki
Running Time: 123mins (Eng Sub, Cert 12)
Screening Date: 7pm May 16, 2013
Theatre: Multi-purpose Hall