My Shanghai, 1942-1946: A Novel, with author Keiko Itoh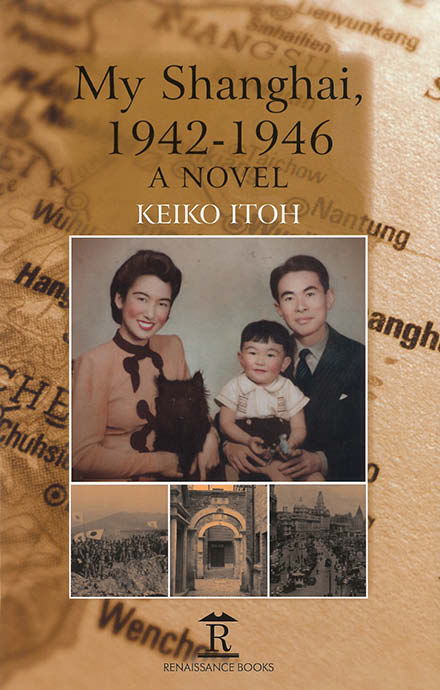 It is 1942. Shanghai after Pearl Harbor. Newly-arrived Eiko Kishimoto, a 20-year-old, London-educated Japanese housewife, settles into a privileged existence in the French Concession. Initially, her days are filled with high society lunches and dinners, race course and night club visits and open-air summer concerts, amidst the ebullient and remarkably cosmopolitan society that makes up Shanghai.
But all is by no means what it seems. As war progresses, and Japan tightens its control within China, tensions mount, relationships unravel, and allegiances fall into question. It is not long before Eiko awakens to the meaning and implications of occupation for both her international friends and for Japanese civilians. Her settled domestic life is threatened as Japan escalates her war efforts.
Join us for this special event, introduced and chaired by Sir Hugh Cortazzi, in which Keiko Itoh will read selected extracts, before entering into a discussion about the novel's genesis and the experience of the Japanese community.
Partly biographical – the author taking inspiration from her mother's own war experiences in China – My Shanghai, 1942-46 provides a fascinating insight into the Asia Pacific War as never told before, that is through the eyes of a young Japanese woman caught between her Christian values and loyalty to her country.
Keiko Itoh, London-based writer and interpreter, was born in Kobe. After high school she continued her education in the United States, receiving her MA from Yale University. She has worked for the United Nations in New York, and the European Bank for Reconstruction and Development in the UK. She gained a PhD in history from the London School of Economics, for her study of the Japanese community in London of the 1920s and 30s, to which both her grandfather and mother belonged. My Shanghai, 1942-46 is a fictional account of her mother's experience in occupied China.
Date: Tuesday 23 February 2016, 6.30pm
Venue: The Swedenborg Society, 20-21 Bloomsbury Way, London WC1A 2TH