NAGOYA FEST 2014 Featuring Three Indie-Pop Girl Groups From Japan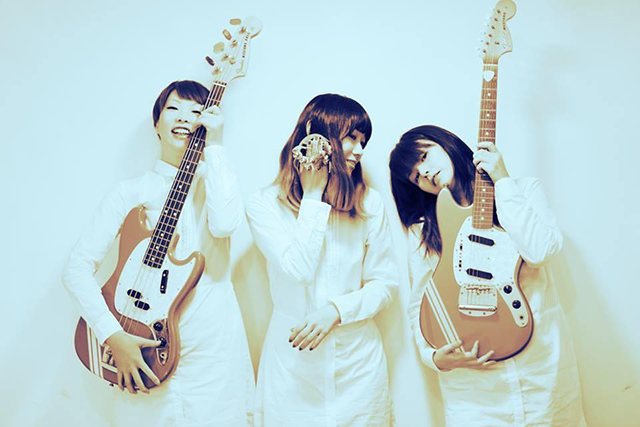 NAGOYA FEST is here! Saturday 17th May! London! Come and celebrate all things Nagoya with THREE indie DIY pop bands straight from one of Japan's most exciting cities – Nagoya!
We're very pleased to host the first UK appearance from Cecile Tiger Again, an all girl group fronted by Sayuri Hashimoto – an underground icon in Nagoya where she runs ace indie label abcdefg* records (whose slogan is 'WE LOVE INDIEPOP! … AND GIRAFFE') as well P+M Magazine, which handily comes loaded with its own MP3s. She's also a secret member of Scottish legends BMX Bandits, joining the band occasionally on stage in the UK and Japan.
Back by popular demand is NO CARS, who we're pretty sure must've had at least one member from Nagoya in their career so far. They've just released their new album Yoko Makes Tits Bigger With Airbrush and are ready to show it off live with their unique live show. According to their site they are 'like that band from Kill Bill. Fun, cute, mess' – which sounds pretty spot on to us.
They'll be joined on stage by KERO KERO BONITO, whose front-lady was born in Nagoya. Highly influenced by Nakata Yasutaka (Capsule / Perfume / Kyary Pamyu Pamyu), this threesome will bring an extra dose of electronic cuteness to the festivities.
PLUS! Stand up comedy from Nagoya's Yuriko Kotani – in English!
Location: The Pipeline, 94 Middlesex Street, London, E1 7DA
Price: £5 on the doors.
Here's a video of Cecile Tiger Again in action: