Natsume Soseki's London: A Literary Odyssey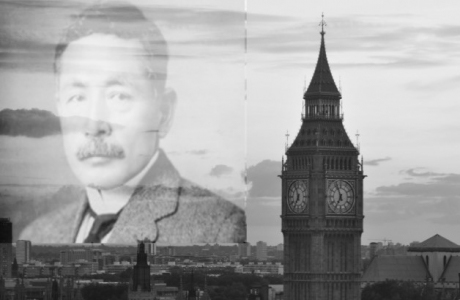 2016 marks the beginning of two years of anniversary commemorations for Natsume Soseki, the greatest literary figure of modern Japan: 2016 marks the centennial of his death in 1916; and 2017 marks the 150th anniversary of his birth in 1867.
In this talk, we start the anniversary celebrations with a fascinating literary tour around the London that Soseki inhabited during his two years in London from 1900 to 1902. Damian Flanagan will show us the boarding houses that Soseki lived in, located in different parts of the city, and introduce us to the people that Soseki met and lived amongst. Hear of the places in London that fired Soseki's literary imagination and discover how Soseki's experiences in the capital led to the emergence of his literary genius.
This is a journey not just to the London that Soseki actually experienced but the London which would continue to haunt Soseki's imagination for the rest of his days, existing as an evolving dreamscape, a London painted as a vivid city of the mind.
Join us for a literary odyssey round London like no other, that will make you see the capital through entirely fresh, Sosekian eyes.
Date: 1 February 2016, 6.00pm
Venue: Daiwa Foundation Japan House, 13 – 14 Cornwall Terrace, London NW1 4QP
Tel: 020 7486 4348
Email: office@dajf.org.uk
Web: http://www.dajf.org.uk/event/natsume-sosekis-londona-literary-odyssey
Organiser: The Daiwa Anglo-Japanese Foundation