Nissan Institute Seminar Series (Trinity Term 2014)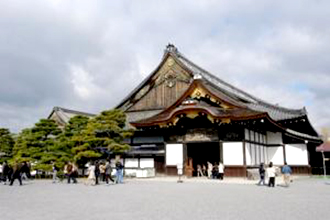 From its start in the 1980s the institute has organised a series of Nissan Seminars in Japanese Studies.  We invite scholars based in the UK to present their most recent research.  Members of the general public are welcome to attend.
Fridays 5.00pm in the Pavilion Room, Gateway Building, St. Antony's College, Oxford unless otherwise stated
Convenors: Professor Sho Konishi and Dr Hiroaki Matsuura
Monday, 28th April
Professor James Raymo, University of Wisconsin-Madison
Economic Uncertainty and Fertility: Insights from Japan's Long Recession
Joint seminar with the Department of Sociology, University of Oxford
No seminar on Friday 2nd May 2014.
Friday, 9th May
Professor Tong Lam, University of Toronto
Ruinscape and Slumscape: Picturing History and Violence in Global East Asia
Joint seminar with the Institute for Chinese Studies, University of Oxford
Friday, 16th May
Professor Andrew Porwancher, University of Oklahoma and Alastair Horne Fellow, St. Antony's College
A Journey into Fairyland: An American Professor in Meiji Japan
Friday, 23rd May
Dr Sharon Kinsella, University of Manchester
Schoolgirls, Money and Rebellion in Japan
Those travelling from outside Oxford are advised to check on the Institutes website in case there has been a cancellation or change of venue http://www.nissan.ox.ac.uk/events
Date: 28 April – 23 May 2014
Venue: Pavilion Room, Gateway Building, St. Antony's College, 62 Woodstock Rd., Oxford
Tel: 018865 274570
Email: administrator@nissan.ox.ac.uk
Web: http://www.nissan.ox.ac.uk/
Organiser: Nissan Institute of Japanese Studies, Oxford University