Nissan Seminar: "Politics and Society in Japan in the 21st Century"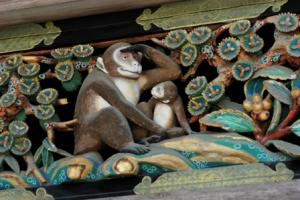 On 25 November, a seminar on Japan will be hold at Nissan Institute on the development of Japanese politics and society in the 21st century.
The seminar is intended to inform a new way of understanding on Japanese politics and society and to bridge an academic gap between different academic societies, between U.K. and Japan. In that respect, paper givers may open an eye to the real state of the 21st century Japan.
Professor Machiko Osawa (Japan Women's University) is going to talk about the societal side of Japan from the women's working condition in the contemporary Japan and Professor Hiroshi Shiratori (Pembroke College and Nissan Institute of Japanese Studies, University of Oxford and Hosei University) will deal a political aspect of Japan from the point of view of the development of political parties after 1990s.
Distinguished scholars from Japan might focus on political and societal aspects of Japan in the 21st century. It requires the re-consideration of the traditional Japanese understanding up to the 20th century.
The seminar is open for students and researchers. We welcome the person who is interested in the Japanese studies.
Admission Free
Date: 25 November 2015, 10:15 to 12:45
Venue: Pavilion Room, 4th Floor, Gateway Building, St. Antony's College, University of Oxford, 27 Winchester Rd, Oxford OX2 6NA
Tel: 018865 274570
Email: hiroshi.shiratori@sant.ox.ac.uk
Web: http://www.nissan.ox.ac.uk/politics-and-society-japan-21st-century
Organiser: Nissan Institute of Japanese Studies, Oxford University