Nurturing the children of tomorrow – a new Japanese pre-school education system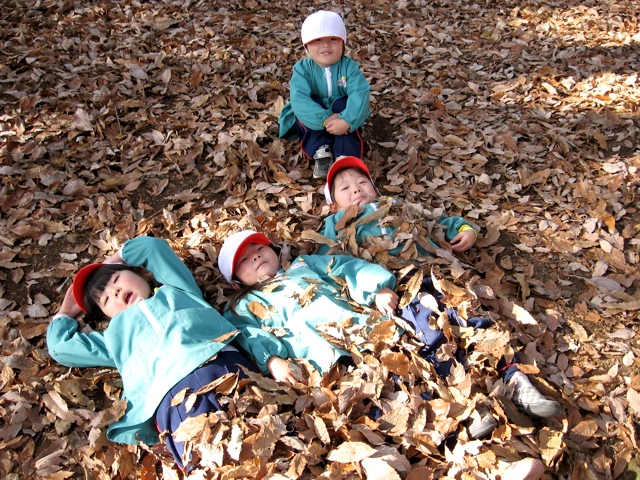 In this lecture Shizuka Suzuki will look at recent changes to pre-school education in Japan and discuss the challenges presented, drawing particularly on the experience of the Sakado Azuma Kindergarten.
Pre-school education in Japan is based on two different institutions, kindergarten (yochien) and nursery school (hoikuen), and the choice made is dependent on the needs of the child's parents or guardians, on the economic situation and the facilities provided in their particular municipality. However, with increasing economic uncertainty and falling birth rates in Japan, the current institutional structure is inadequate to deliver a satisfactory pre-school education.
The needs of parents and guardians today, whether married or not, are for an environment in which they can bring up their children safely and for a society in which they can pursue their careers at the same time as caring for their children.
In response to this, a new type of pre-school facility, known as Nintei Kodomo-en (approved kindergarten) was introduced from 2006. This brought together the features of the existing yochien and hoikuen, and made it possible to deliver a more flexible service and education to meet the needs of both children and their guardians.
In April 2011, Sakado Azuma Kindergarten became the first institution in Sakado city to obtain accreditation as an approved kindergarten under the new system, and now operates as 'Nintei Kodomo-en Kids Play Park'. With the introduction of the new system, pre-school education in Japan has reached a significant turning point. This lecture will consider the Japanese pre-school education system now and in the future, and look at the reforms to educational content and the transition to elementary schools. Shizuka Suzuki will also share the experience of Sakado Azuma Kindergarten and the reactions of parents and guardians to these changes.
Sakado Azuma Kindergarten opened in Sakado, Saitama Prefecture in 1974. It currently has 303 pupils in the kindergarten, 21 pre-school and 15 in the Nintei Kodomo-en Rapan. Since 2007, it has been involved in an exchange with a British primary and infant schools. The kindergarten aims to foster children's academic development through specially devised 'project work'. Its facilities include three large allotment style areas and other varied facilities to provide multi-faceted learning experiences on a daily basis. The three-way international exchange activities undertaken in association with an infant school and a primary school in Norfolk have been highly evaluated.
Date: Monday 19 November 2012, 6.45pm
Venue: The Oriental Club, Stratford House. 11 Stratford Place, London W1C 1ES
Fee: Free – booking recommended
Please note: Oriental Club rules require gentlemen to wear jacket and tie