Okinawa Day 2011 ~ Chibariya Tohoku! Chibariya Japan!~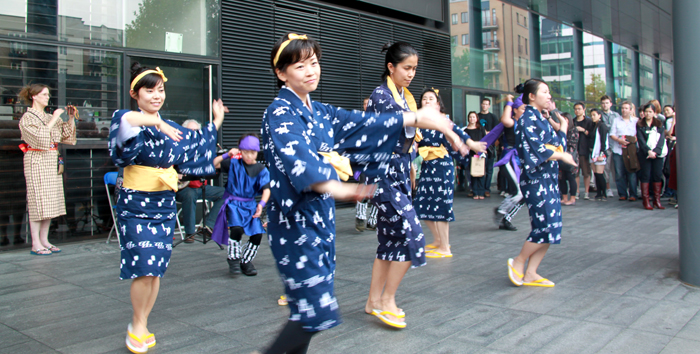 Date: 25 June 2011, 11:00 – 19:00
Venue: Spitalfields Market, Brushfield Street, London E1 6AA
Email: contact@okinawaday.org.uk
Web: www.okinawaday.org.uk
Organiser: London Okinawa Sanshinkai
The Committee of Okinawa Day is delighted to announce an another fantastic Okinawa Day 2011 with a special theme "Chibariya Tohoku! Chibariya Japan!" to support the recovery of people"s daily life in Tohoku, where the Great East Japan Earthquake hit on 11th March 2011.
Okianwa Day 2011 is an admission free outdoor event at Spitalfields, London E1 on Saturday 25th June 2011. We are very keen to promote the diversity of Okinawan culture through a wide range of events, such as performing arts (folk and classical songs accompanied by sanshin lute, Taiko drumming performance and Eisa dance) and arts and crafts, food, tourism information etc…
We hope very much that more and more people in the U.K will participate and enjoy Okinawan related events and contribute to create an Okinawan cultural hub in the U.K through our creative and dynamic energy of Okinawa Day 2011.