Okinawa Day 2014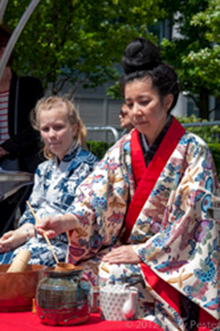 London Okinawa Sanshinkai and Okinawa Association U.K are delighted to host Okinawa Day 2014 on Saturday 21st June at Spitalfields in London E1 6AA.
Okinawa Day 2014 is an admission free outdoor event and organised as a part of the Spitalfields Estate Community Events Programme. We are committed to promote the diversity of Okinawan culture through a wide range of events, such as performing arts (folk and classical songs accompanied by sanshin lute, Taiko drumming performance and Eisa dance) and arts and crafts, food, tourism information etc…
We will welcome new Karate groups and folk music performers to Okinawa Day 2014 and hope that we can contribute to create a strong and sustainable Okinawan cultural hub in the U.K through our event.
Admission Free
Date: 21 June 2014, 10:00 – 18:00
Venue: Spitalfields Market, Brushfield Street, London E1 6AA
Email: contact@okinawaday.org.uk
Web: www.okinawaday.org.uk
Organiser: London Okinawa Sanshinkai and Okinawa Association U.K