"Okuni" – kabuki dancer (dance theatre)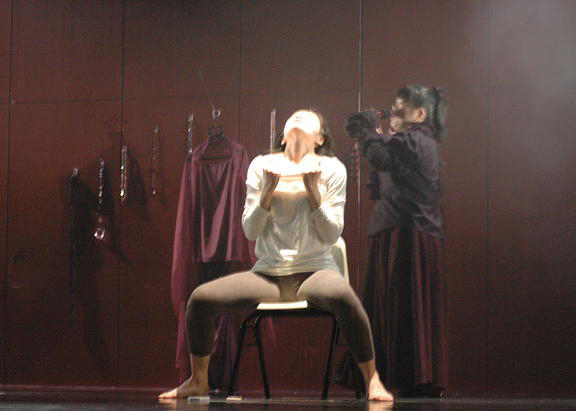 "Dance in the male role!" This was the beginning of Kabuki Theatre.
A female dancer who served God, Okuni founded Kabuki in 16th century Japan.
Kabuki is a traditional Japanese theatre.
"Ka" = "sing"
"Bu" = "dance"
"Ki" = "act"
Okuni led the top dance group of its time. But success did not last long. However, while she struggled with her colleagues, her lover, and her love of dance and beauty, she came up with a new idea: women dancing in the male role! This was the beginning of KABUKI THEATRE.
Contemporary dance, song and drama appear in this Kabuki theatre performance.
Date: 29 & 30 March 2013
Venue: Cockpit Theatre, Gateforth Street, London NW8 8EH.
Email: akikodanceproject@gmail.com
Web: www.akikodanceproject.com
Organiser: Akiko Dance Project