One Hundred Poets with translator Peter MacMillan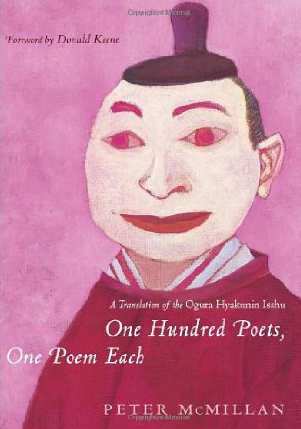 In place of our regular monthly book club, the Japan Society is organising a special talk and discussion with artist, poet and literary translator Peter MacMillan.
Peter will discuss the challenges and pleasure of translating Japanese classical poetry. He will focus on his translation of the Hyakunin Isshu and its importance in Japanese culture, but also mention his upcoming Tales of Ise and other translations. He will discuss in detail several poems to give an extra insight into the beauty of the classical world view. There will be plenty of time for questions at the end of the talk.
Peter MacMillan studied at the National University of Ireland, University College Dublin, graduating first place in his class, and went on to take an M.A. in philosophy and a Ph.D. degree in English literature. He spent two years as a Visiting Fellow at Princeton, Columbia, and Oxford Universities. He is a Visiting Professor at Kyorin University and also teaches at Tokyo University. He teaches poetry, creative writing, literary translation, and art therapy. He wears several other caps, as a poet, print-maker, and prize-winning translator. He also serves as chairman of The Japan Institute, an organization for the promotion of Japanese culture. His pen name is Aiden MacDermot, and his artist name is Seisai.
In the field of translation, MacMillan specializes in Japanese poetry, especially classical poetry. MacMillan's translation of One Hundred Poets, One Poem Each: A Translation of the "Ogura Hyakunin Isshu" was published by Columbia University Press, in spring 2008, and the Japanese edition, Eishiyaku Hyakunin Isshu, Kaoritatsu Yamatogokoro, was published by Shueisha Shinsho in March 2009.The book was awarded the Donald Keene Special Prize for the best translation of a work of classical Japanese literature and the Special Cultural Translation Prize from the Japan Society of Translators in Japan (Nihon Honyakuka Kyokai) in 2008.
Date: Monday 9 September 2013, 6.45pm
Venue: The Japan Foundation, Russell Square House, 10-12 Russell Square, London WC1B 5EH